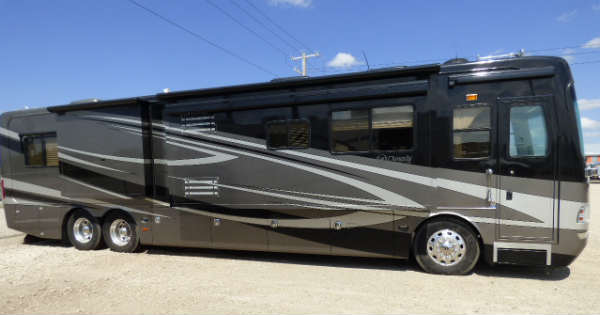 A diesel pusher is a motorhome with a rear diesel powered engine. They fall into the category of the best and most luxurious of Diesel Pusher RVs, best in class. Some may wonder is there a difference in gas-powered and diesel-powered RVs. Of course the basic difference is the diesel pusher runs on diesel. The big difference is how the chassis is constructed.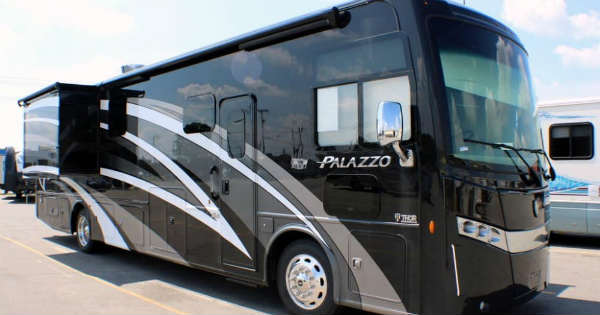 A Short Overview for Diesel Pushers
The diesel pusher motorhome will have the diesel engine mounted in the rear. Gas powered motorhomes are generally constructed on a chassis designed for front mounted gas engines.
Some Pros of the Diesel Pusher Motorhome
A diesel pusher always has a much higher carrying and towing capability than the gas-powered recreational vehicles. With the rear diesel engine that has much greater power-train advantages than the gas-powered RVs. So if you plan to travel the country mountains will be a consideration.
Traveling through the mountains with a full load will be done with ease in a diesel pusher. There are no worries of overheating from pushing your RV too hard because this is what the diesel pusher is made for.
The diesel pusher has a longer life span than the gas-powered RVs. You will enjoy many more safe miles on the roads between engine overhauls and many more years of enjoyment from your diesel pusher. Because of the longer lifespan selecting a used diesel pusher is a much safer bet.
Here is an example for comparison; the small diesel comings 5.9 liter in the Dodge pickups and not due for overhaul until after 350,000 thousand miles. The bigger engines have even a longer lifespan. So a diesel pusher with less than 100,000 thousand miles is not even broke-in yet and a safe bet buying a used RV.