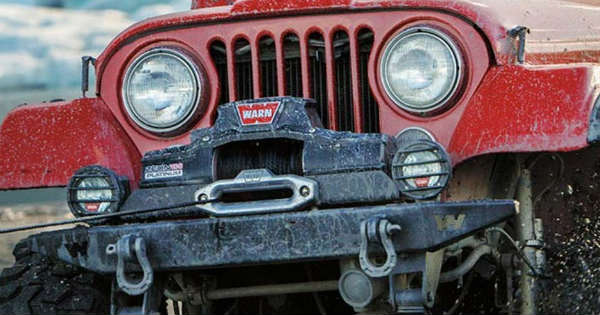 Jeep. The icon. Those four letters instantly pull up a detailed picture of the most celebrated SUV and off-roading vehicle in American automotive history. You've dreamed, you've flirted with the idea and inevitably talked yourself out of it. But now maybe it's time to actually saddle up and drive the symbol of freedom home. But in case you need some more convincing, here's a look at 10 bulletproof reasons you should consider buying a Jeep.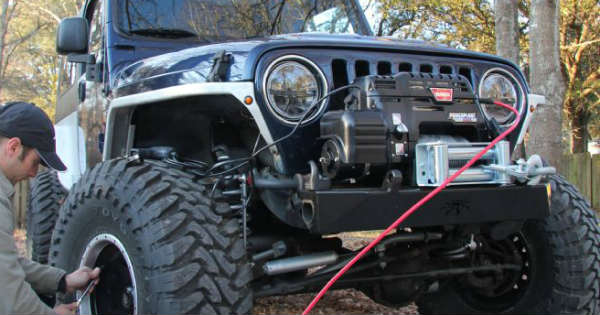 1. Variety
The Jeeps of today don't just stop at the Wrangler and the Grand Cherokee. Jeep actually has six models to choose from.
Whether you need a nimble, city-worthy vehicle like a Renegade or a larger kid/pet-friendly mainstay like the Grand Cherokee, each model has at least 6 packages to choose from. You do the math, that's a lot of options.
2. Built for Any Type of Weather
Snow? Laughable. Flooding. Yawn. Ice? All four wheels collectively roll their eyes.
Jeeps are known for resilience in every condition Mother Nature decides to throw at you that day. As a Jeep owner, you'll casually drive right out into the elements past the huddling masses as they literally "wait out the storm."
But what about those sunny days? Jeeps are built for that too. Especially the Wrangler. If the sun's out, the doors and top are off.
3. A Legacy of Durability
To expound on that previous point, it's no wonder a company going on 80 years old (with its foundation in the military) can provide you safe passage in any situation. Jeeps are world-renowned for their off-road capabilities.
The simple design, high clearances, and rugged assembly can help you venture into the wild like a true outdoorsman. Jeeps have made fishing and camping in otherwise inaccessible locations a possibility for generations of owners.
If you're looking at a Wrangler specifically, the Sport and Sahara packages are great starting points.
4. Affordability
In terms of the upfront price for an off-roader, the Wrangler offers attractive possibilities. With a base price of just under $28k, building out your Wrangler will get you dirty for less money than you might've thought.
If you're looking to go down the SUV route, the Grand Cherokee starts right at $31k. The smaller models will also bring you well down into the low $20k's.
The versatility between city and off-road driving is ingrained in each Jeep model, so you don't need to worry about straddling the demands of everyday life and finding your great escape.
5. Top-Notch Resale Value
If you're concerned with how much you'll be able to get on a resale down the line, fear not. Jeep Wranglers consistently maintain resale value in the top 10. In 2018, the Wrangler ranked #4!
Let's face it, everyone wants a Jeep. Rest assured that your Jeep will also be in high demand when and if you ever decide to sell it. Buying a Jeep is always a good decision.
6. The Ability to Mod
The aftermarket arena for Jeeps is insane. Lifts, shocks, LED's, grills, even wenches to get you out of trouble. Modding your Jeep is a rabbit hole of fun you didn't even know you were missing out on!
A cursory Google search will reveal the endless options to your Jeep. Because of their simple and longstanding design, Jeeps are incredibly easy to work on. Their parts are abundant and there is any number of How-Tos for repairs or enhancements.
The jury is still out on "Angry Jeeps" though…
7. Towing
Though you might reserve this function for trucks, Jeeps are surprisingly capable when it comes to towing.
The new eco-diesel and V8 engines in the 2019 Grand Cherokee offer a meaty 7000lb towing capacity. The 4-door Wranglers can tow up to 3,500lbs too! Boats, trailers, ATV's – no sweat. Jeep is ready to roll.
It'll tow car seats too.
8. A Refreshing Amount of Technology
It doesn't just end with electronics that work well when wet. When deciding which Jeep to buy, later model Jeeps come with tech that sheds the utilitarian image of the previous decades.
Many tech add-ons like blind spot monitoring and park assist have become commonplace. But with the new UConnect entertainment system integrated you have the option to include awesome new features like SmartPhone Start to enable you to start your car, you guessed it, from your phone!
And thankfully, the robust support site will keep you current with all the updates.
9. You're Not Just Buying A Jeep
Those keys won't just unlock your new dream vehicle. They'll unlock an entirely new community of friends you didn't even know you had!
The Jeep community is a massive support system full of message boards, life hacks, and meet-ups. Whether you think you're "over the hill" or experiencing the thrill of your first car, the Jeep community is second to none. It's a worldwide bond that is unlike any other automobile enthusiasm.
You'll become accustomed to the coveted "Jeep Wave" when you see fellow drivers and learn the etiquette of trailblazing in your vehicle. You can even find out the best trails to test your limits like in this guide.
10. The American Icon
Jeeps, in particular, the Jeep Wrangler, is the original SUV. From its genesis in war-time 1941, the Wrangler is a piece of American history.
It looks like nothing else. It drives like nothing else. All other competitors base their plans on the foundation Jeep laid all those years ago.
In movies, the versatile Jeep maintains its iconic appeal as a teeny-bopper wagon in Clueless to nimbly outrunning a T-Rex in Jurassic Park. What would Southern California be without the outline of a topless Wrangler silhouetted against the setting sun?
Become a Part of the Legacy
Few other vehicle brands call to you the way Jeep does. It has adapted to be a progressive and relevant option in the new millennium for those who crave adrenaline high's to those who just want more spice from their weekends.
This is the vehicle you know you want and the time for buying a Jeep is now. And visit our blog for more how-tos for any Jeep Adventure!