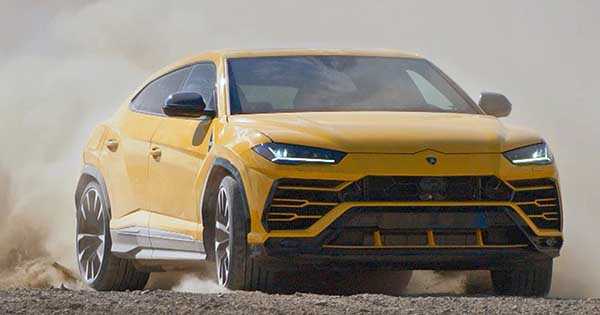 Insane styling and monstrous performance are combined to help the new Lamborghini Urus make its very own indelible trademark on the world of SUV. That said, the Lambo Urus is potentially the fastest SUV ever produced. It packs a twin-turbo 4.0L V8 producing staggering 641HP under its sturdy hood. The Italian manufacturer estimates a 0-to-62-mph time of 3.6 sec and top speed of 190mph.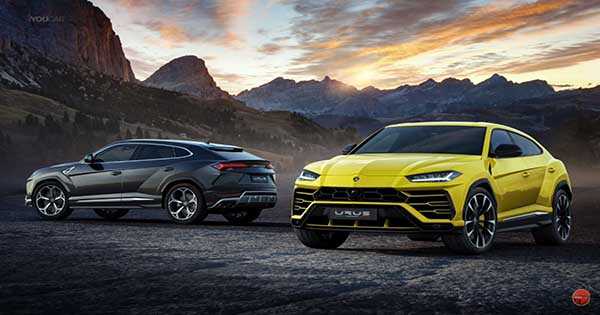 Its AWD system features an amazing locking center differential, while the air suspension keeps this ride civilized. The SUV has enormous stopping power due to its massive carbon-ceramic brakes. We expect this monster to be unleashed worldwide in late 2018. It should be priced around $200K.
It's a very ambitious car that wants to be capable on both the racing track and the sand dunes. It's also worth mentioning that this car implements the first turbocharged power unit ever to be fitted in a production Lambo. It's also the first V8 in many decades.
However, the foundations of the new Lamborghini Urus are not as Italian as its V8 because it shares Volkswagen's MLB platform that's used in the Porsche Cayenne, the Bentley Bentayga, and the Audi Q7. However, Lambo assures us that their new SUV will outperform each one of these corporate cousins.
Nevertheless, this Lambo SUV features its own chassis design as well. It will also feature a plethora of driving modes like the Sabbia (sand), Neve (snow), and Corsa (race). This will add greatly to diversify the Lamborghini's skill set. So, check out the awesome new Lamborghini Urus trailer below and enjoy!
Finally, read more about the Lambo Urus on the official website.