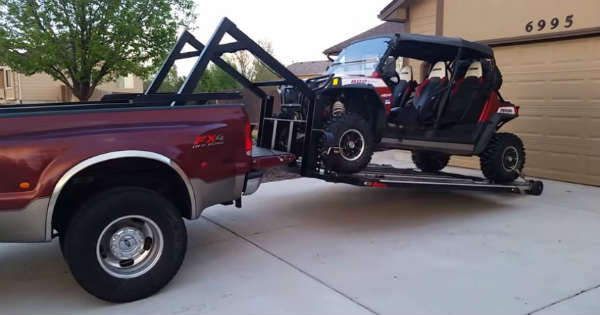 Whenever you need to transport a heavy load, such as a car or a bike, the process of loading and unloading it is probably the most critical one hence many things can go wrong. In the past, we have taken at bunch of videos where people miscalculated the steps that they should have done and ended up completely wrecking the load. Well, with the help of the Hydraulic UTV Deck you will no longer face this problem and in just matter of seconds, you are going to be able to finish the job without any effort.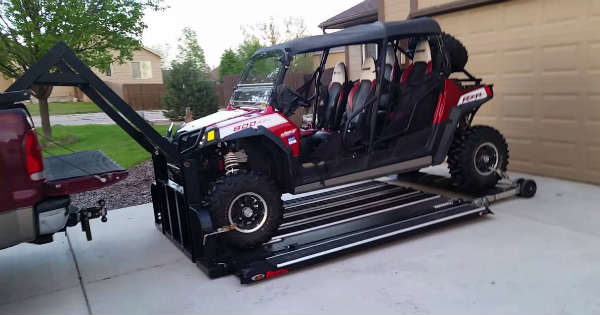 So how does is work and what can we use it for? Well, for example in this video we take a look at the Hydraulic UTV Deck in action as it is loading a quad bike onto pickup truck. Instead of you installing a ramp that can break during the process of getting the quad bike on the bed, this little invention does the entire job on its own.
All you have to do is to park it on the rails down there and with a simple press of a button; the Hydraulic UTV Deck is going to do the entire job.
You can just sit back, watch and enjoy at how glorious and unique this looks. The best part is that it takes just under a minute or so until it is completely done and it is super quiet while in operation.
You are definitely going to wish to have one right now!