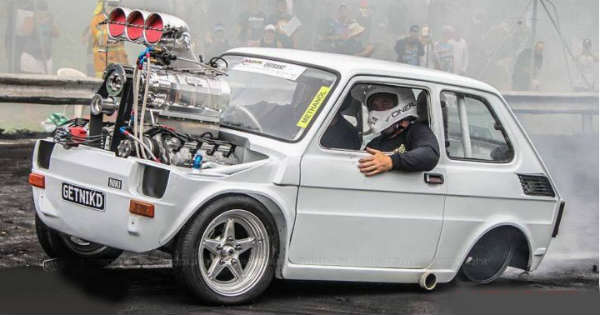 The developing and modifying process of a single car might take a long time until it is finally completed and this is why we love every single one of those crazy creations. However, certain cars tend to be more awesomely built than others and this video proves us just why. Namely, we take a look at what could easily be the most insane Fiat 126p that we have ever seen in action. This little monster is capable of doing what most other super powerful cars are not. You will be surprised at how good it is!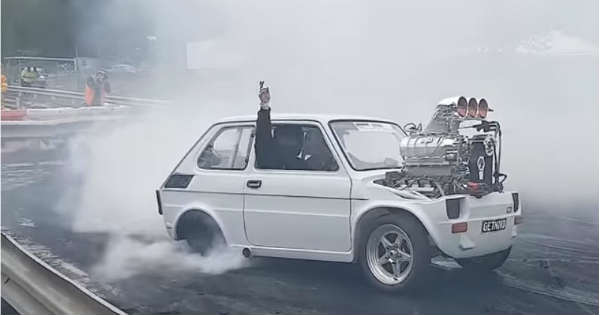 The Fiat 126p was made in Australia and it has the powerful 4L Toyota Lexus engine, but it does not stop there. It also has an 8/71 supercharger and once all of that combined together, you get a car that is capable of doing donuts and burnouts unlike any other.
The best part about its appearance is taking a look at that big piece of blown engine sticking out from the hood. It basically takes up the whole area of the front of the car hence the Fiat 126p is a small vehicle.
However, do not let its size fool you. Once this monster is warmed up and in full action, it completely wears down its rear tires in just minutes, thus leaving the crowd to go absolutely crazy and just waiting to see more and more from this car.
This Fiat Niki is definitely the perfect way to start your day with excitement!