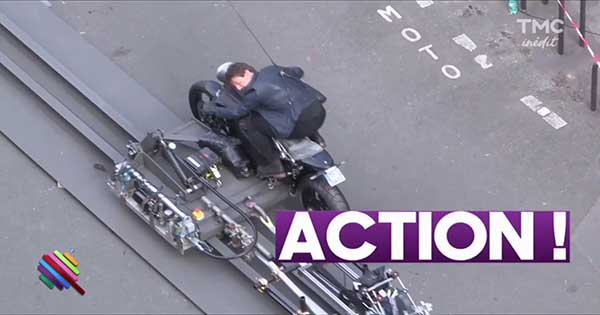 If you are fan, or even if you are not, you know that Tom Cruise is famous for doing his own stunts in movies. This time, he was in France, shooting some scenes for the Mission Impossible 6 movie, which scenes take place all over Paris. He did his famous grin for fans as he was getting ready to shoot his scene. All tanned and black, the 54-year-old movie star did not forget to pay respect to his fans who gathered around the set.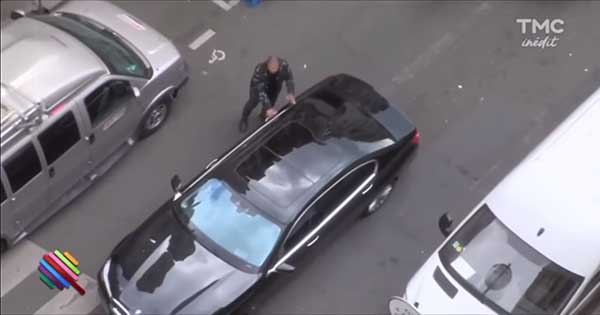 He was caught on camera as he performed a car chase scene as he drove an old school Mercedes Benz! He showed to have great driving skills as he had no problem drifting and going through tiny streets in Paris.
Style is always present with the Hollywood star, so the black leather jacket was a huge hit, going along with the black boots! The knee pads, however, were not part of his styling nut simply a way to prevent injuries in case something goes wrong with his stunts!
Anyway, most of the plot stories are being kept a secret, but what we know is that Tom Cruise will be performing the biggest stunt in his carrier, right here in Paris, for the 6th sequel of the espionage piece of art, Mission Impossible 6 movie!
At least, that is what David Ellison, Skydance Media CEO said. Tom Cruise has kept his athletic figure as fitness remained his lifestyle all these years. However, check out the video below to see Tom in action!
At last, read Tom Cruise's full bio here!