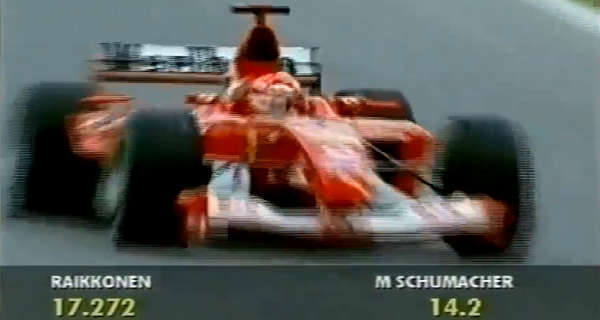 If you enjoy taking a look at those old and classic racing videos from couple of decades ago, then you are at the right place. Watching a vintage footage is something awesome, but it gets even better if an absolute legend features in it. The world of Formula 1 has seen some amazing and unforgettable drivers, but only one is considered as the finest. Of course we are talking about Michael Schumacher. Hereby, this video in which we see his fastest Formula 1 lap is simply perfect and is guaranteed to give you chills.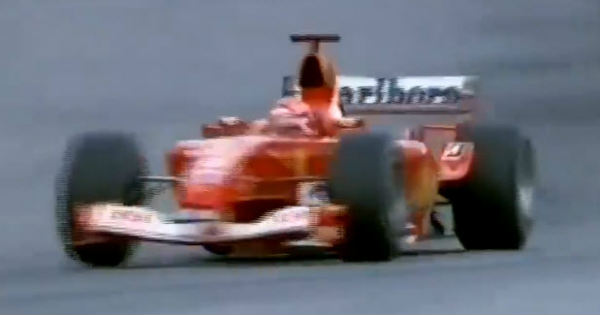 Even though the exact year is not specified, we might assume that it is sometime at the beginning of the second millennium. Michael Schumacher goes hard even at the start and pushes his mighty Formula 1 car to the limit.
Even though the danger of crashing during that furious speed is big, he was not willing to give up and he was also very much aware of the situation. Just as the seconds were being counted and he was coming close to the finish line, we see that Raikkonen finished the same race in 1 minute and 8 seconds.
Michael knew that he was about to do something amazing and he decided to even furthermore push his car to the limit, thus eventually finishing this Formula 1 lap in just 1 minute and 7 seconds.
Even though he nearly lost control just before the end of the race, he eventually managed to pull it off!