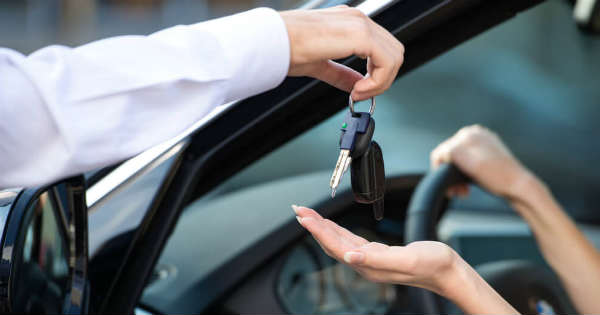 If you want to take a road trip, or are about to find yourself driving in Estonia for whichever reason, you have to keep a few things in mind. Of course, as anywhere in the world, this country also has its own rules and regulations to follow. So, before deciding for the best Tallinn car rentals, in the capital of the country, you first want to learn about their rental, as well as driving requirements.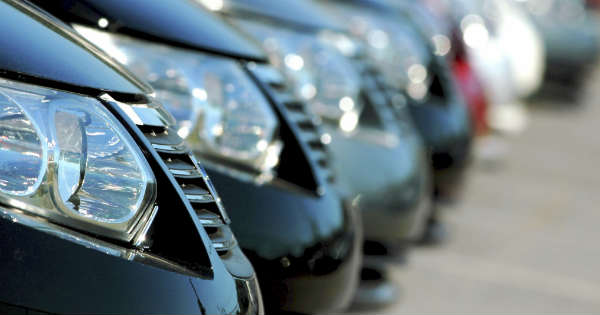 Learn about that here.
Rental Requirements in Tallinn
Although the minimum age for renting a car in Tallin is 19, you should keep in mind that this might vary with the car type. Furthermore, in addition to the age requirement, another condition is that you have had your driving license for at least a year prior to the moment of renting. And, don't be surprised if you hear about a "younger driver surcharge" if you are under 25 years old.
Moreover, you have to take into account the time of your visit. If you are to spend your time in Tallinn during the months between December and March, there is an important prerequisite to consider. Namely, you have to equip your rental vehicle with winter tires. This is an unconditional must-have during that period.
When in Tallinn, there is a fair chance that you might want to visit a neighboring country and cross the borders of Estonia. Traditionally, requirements for this vary from company to company. So, before deciding to go for it, consult with experts to see what you might expect regarding the conditions for leaving the country.
While we are on that topic, you want to familiarize yourself with the few major highways that can take you to your desired destination outside this country's borders. To visit Latvia, you should take the "Via Baltica" highway, while the "Via Estonia" road is the perfect choice to reach the Russian Border. These are just some of the roads you can take, so do some research of your own. And, you can always ask your rental companies like aaarent cars for tips.
It's no secret that the price plays a major role when using this service. You should check out a few companies to compare the prices and find the best deal. But, statistics show that the average cost of renting a car in Tallinn is $54 per day.
Of course, this also depends on the type of the vehicle. Furthermore, when renting for a longer period, like a week, or a month, the daily price is sure to be lower. And, don't forget to count in the insurance coverage.
Another important aspect to check before deciding to go for it is whether your driving license will be recognized in Estonia. You don't want to end up in Tallinn unable to use your driving skills and, thus, obliged to take a bus, for example. This depends on where you are coming from.
To check this, go here: https://www.mnt.ee/eng/driver/driving-licence/foreign-driving-licence
Now that you have learned what you need in order to rent a vehicle in Tallinn, it's time to find out how to get the best driving experience altogether. Naturally, to know this, you also need to be informed about some rules. After all, you don't want to get blindsided when you get there and end up with a lot of unnecessary expenses due to paying fines.
Driving Rules in Estonia
What is the first thing you absolutely must know? Let's put it this way. How would you like ending up driving on the wrong side of a street? Well, that would be highly inconvenient, at the very least. So, remember, take the right hand side and overtake on the left.
This next issue should not even require a special mention, since, from the moment you take the wheel, you do have the safety of all your passengers in your interest. But, here it is, just to stay on the safe side. Seatbelts are absolutely mandatory, for all people in the vehicle.
If you are taking a child under the age of 12 with you, make sure that they have to use a child restraint or a child seat, depending on their size and age.
In addition to this, no matter the time of the day, you must always keep your dipped headlights on. Not following this rule may lead to getting fined. And, speaking of fines and legal issues, things like drink driving and speaking on the phone, or texting, in your vehicle are illegal. However, you are allowed to use a hands free phone system.
Now, here is something you might not be aware of. You should not drive a dirty car. This is important, because, if your license plates are not visible enough, you might have another fine on your hands. Of course, together with all of the things I have mentioned, you must keep an eye an all the road signs and their meanings.
The final most important thing is, unsurprisingly, proper parking. Follow the signs and rules in order not to park your car in a spot where that is forbidden. If parked in an illegal way, your car will have a wheel clamp placed on them.
Remember, there are no toll highways in this country. And, in some areas, you can come across a "Pay and Display" parking, which requires you to buy a disc, or a ticket, and display it on your dashboard.