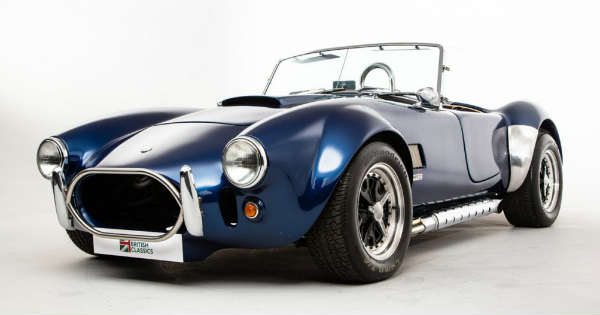 If you are a top car enthusiast, with tender love for sci-fi movies, then you'd be familiar with this quote – drivers don't pick their cars, cars pick their drivers. And as far as debunking that mystical man and machine bond goes, the best way to keep that relationship alive is by taking care of your better half – or in this case, your chosen ride. Among a host of other proper car practices, keeping your car in almost showroom condition is a sure way of ensuring you have the best resale value once a sexier sibling rolls off the assembly line.
It's also your sure bet to maintaining that petrol-head respect you command on the streets (well, parking lot).
So, if you are trying to figure out how your mean machine can maintain its showroom menace once you buy it from the dealership, then you're reading the right piece. We have 8 tips that will slow down that depreciation for a more valuable and loveable car.
So read on.
Park in the Shade
The first thing you need to do is not schedule a thousand dollar paint job every month for your new ride. Instead, you need to make sure you park it in the shade.
Weather elements and other notorious filth such as bird poop can greatly damage your car's exterior and paint.
The deal here is simple. If you don't have underground parking or a shaded parking lot, invest in a personal gazebo or a good car cover.
Keep a Keen Eye on the Paintwork
Well, in as much as the paint job shouldn't be among your first to-dos, it shouldn't be completely off your list. Parking your new car in the shade is a way of ensuring this step is less costly to you.
Before you do an entire paint job, you can start with menial tasks such as regular waxing. This prevents the paint from being damaged by dirt and other sediments that can stick on the body work.
And once the shiny skin starts losing its luster, you can consider fresh paint.
Oil Frequently
You can't call it your mean machine if it doesn't gobble down some dinosaur fossils – folks on electric, bear with me. And that means you need to take care of your car's oil for optimum performance and reliability.
Make sure you consult with your mechanic on how regularly you should have your oil changed. And despite most oil manufacturers claiming you can do 10,000 miles per fill-up, most people suggest an oil change after every 4000 to 5000 miles.
Again, this will greatly depend on your vehicle's manual.
Ensure the Brakes and Belts Are in Top Condition
Modern cars require frequent brakes maintenance. This is in a bid to ensure you're always at the top of the braking efficiency you can get off your car.
And as far as the belts go, the constant maintenance needed on them stems from a safety perspective – which is pretty much what also influences the keen maintenance intervals of the brakes.
It's hard to get a crashed car back to near showroom condition. So, ensure these are well taken care of.
Have the Right Tires On, With the Right Inflate
The moment you see tread wear indicators on your wheels, it's time to jack them off and get new ones in. More importantly, you need to make sure you are riding the right set of tires, at the right pressure.
If you are unsure of this, you can consult with your local tire dealer about the best tire manufacturers, what tire pressures they recommend for your vehicle, and how you can identify rounded rubber just about to give up.
Have a Trusted Mechanic
Your car is as good as the mechanic who services it. And not just him, but also the kind of car care products he/she uses.
Getting the right person for the job can be less daunting if you ask for referrals from your local dealership where you bought your ride from. Alternatively, you can have friends offer their referrals to a top-notch guy they know.
And apart from being very good at diagnosing and treating your machine, you need to make sure he/she uses high-performance products on your car, from vendors such as CarPro.
Keep Your Windows Functional and Clear
Mirrors, lights, and windows should be in top-notch condition if you want to keep your new car showroom worthy. This means you should be sensitive to streaks on the windows, cracks on the mirrors, and dirt on the car's lights.
You can use glass protection and cleaning products to ensure this top-level maintenance is achieved.
Ensure the Car Is Always Clean
Speaking of cleanliness, the squeaky clean mantra shouldn't end with your car's mirrors. The entire vehicle, top-down, should always be sparkling clean.
This means not only washing the exterior – which a pass through a car wash can have sorted in minutes, but also opening up the doors and doing a thorough cleaning inside. If you can't afford to do this every other day, you can opt for a lenient schedule of once a week.