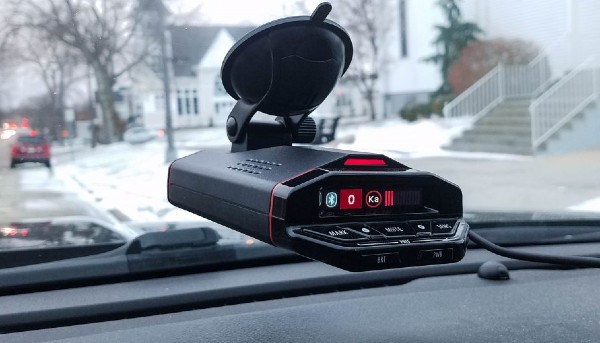 If you are familiar with Escort's modern radar detector offering maximum filtering, Wi-Fi, undetectability, and uses artificial intelligence, you possibly recognize Escort Redline 360c. But there is nothing wrong if you look for reviews and personal experiences of other buyers to get an initial impression before buying the most advanced and allegedly the most expensive windshield-mounted radar detector. We decided to review the Redline 360c radar detector and share our actual thoughts and opinions about the device.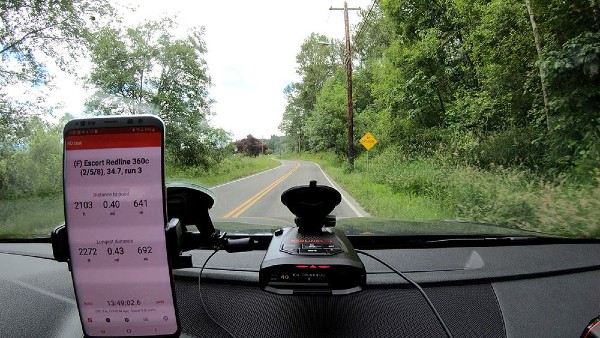 The First Impression
When we get our hands on Redline 360c for the first time, the experience was sublime. The system with advanced GPS accuracy, signal processing, and AI is pretty quiet right out of the box. The first thing we tried was how it reacts to some known false alerts, and we were delighted to know that not every sound can make Redline 360c whistle.
As the product is Bluetooth enabled, users can access the menus of Redline 360c from a paired smartphone. The Wi-Fi-enabled device can update its false database without connecting to a computer as long as it is within a range of your car's Wi-Fi or home Internet.
A Waze-like crowdsourcing app is paired with the detector to give you access to a lot more radar detectors. And the company claims they have over a million live users.
The Pros and The Cons
In a nutshell, Escort Redline 360c is a combination of a few pros and cons. While buying the device, you need to consider which side is vital for you.
Pros
Excellent BSM filtering
MRCD/MRCT detection
Integrated GPS
Long-range
Bluetooth and Wi-Fi enabled
Automatic updates
Multicolor OLED display
Laser jammer integration
Solid build quality
Directional arrows
Low-speed muting
Stealth and RDD immune
Cons
No open API
Expensive
Display of the incorrect number of signals at close range
Features That Made Us Settle for Escort Redline 360c
No one expects to have even a single flaw in a product that they want to buy. But that is not possible at all. Escort Redline 360c is a device, and it also is flawed in some places. But when we think of the product features, there are two things that we thought were most important. And fortunately, we found both on the positive side of the comparison.
Long Range Performance
Stealth
Long Range Performance
Redline 360c can be found at the top of the best radar detectors list because of its long-range performance. Escort claims that their new innovation 360c is 2X the range of the Redline EX. But if you want to buy a detector based on the range alone, you can get other options for less money.
But if you are looking for a range detector that offers top-notch false alert filtering along with range performance, you may settle for this one.
Stealth
The most significant selling point of Escort Redline 360c is its stealth technology. You will be happy that the detector is undetectable by other radar detectors, even where radar detectors are prohibited. Though the device is physically prominent and noticeable, it is not that easy when you drive by.
Verdict
The Redline 360c is kind of a detector that I would personally run after. It is a feature-packed, high-end radar detector with fancy bells and whistles. It offers long-range performance, AI integrated GPS, auto lockouts, and RDD immunity, along with other advantageous features. Personally, we loved the fact that it can stick on the windshield and does everything that we need. If you want to look for something closest to Escort Redline 360c Car Toys is always there to help you. You can explore many radar detectors before settling for one.