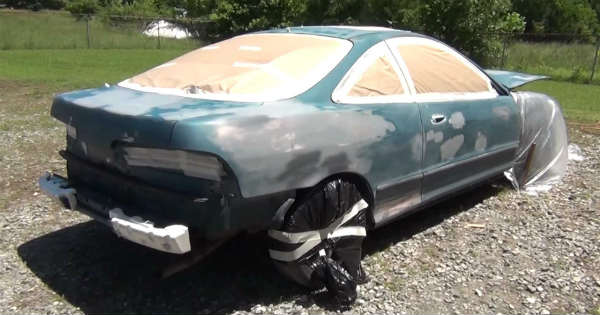 If you are a type of guy that likes working anything on your car without the need for anyone's help, then you are familiar that there are times when things just do not go as planned. You have to put too much effort, just so you could eventually find out that nothing was worth it. However, the guy that we see in this video takes us through a video in which he shows whether a Rustoleum paint job is really worth it. Yes, he shows us all of the things that you need to do and it will cost you just $50.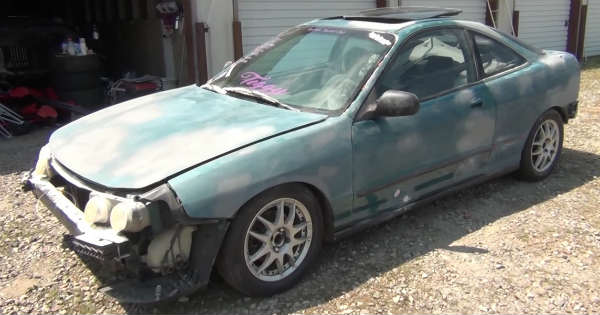 In no time and with just little bit of effort you are going to make a huge difference to your car. In this instance, he uses his Acura Integra. He starts of his project with straightening out all of the dents that he could have find on his car and later on he filled them with some bondo. He then block-sanded the entire car and filled every imperfection on the exterior.
After everything was nice and dry, it was time to sand down the bondo. This is where the application of the color could begin.
There is couple of layers that you are going to have to apply, so make sure that you do it nice and slow and avoid making any mistakes.
Let everything dry out and your cheap Rustoleum paint job is going to be done. You are going to be proud of yourself once you see how the car looks like!