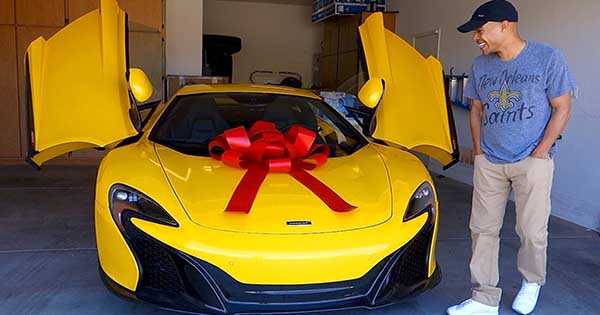 People often say that you should take care and do whatever it is possible to do for your family and your beloved ones; hence they are the ones whom you can rely on in the future. Surprising them and making them feel amazing is what is going to make you feel happy and fulfilled. Hereby, in this video we take a look at what could easily be the best wife surprise that any man has ever got. Yes, this wife bought as a present to her husband his very own dream car, a car that he had always wanted to have, the McLaren.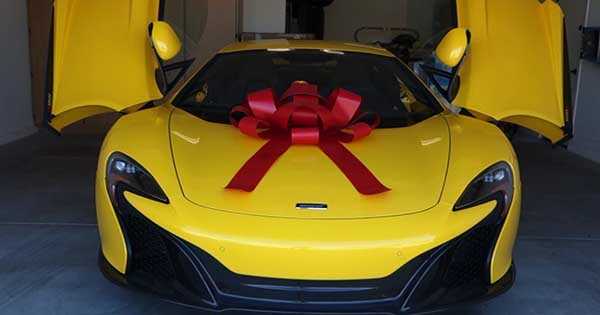 No matter how crazy and unbelievable it might sound, but this actually happened and the husband was genuinely surprised by it. His wife first told him that she had a surprise for him and that he should come out and see it for himself, but little did this man know that something that cool was about to happen.
His wife even played a little trick on him and gave him a toy car but soon after the garage door opened; it was time for the real wife surprise, surprise that her husband will never forget. There it was, the yellow McLaren was sitting calmly in their garage and it was waiting for its new owner.
The man was absolutely thrilled and shocked by it and we could have easily seen from his eyes that he was very happy. What do you think; could this be the best surprise ever?
Finally, check out these bride and groom riding on a…