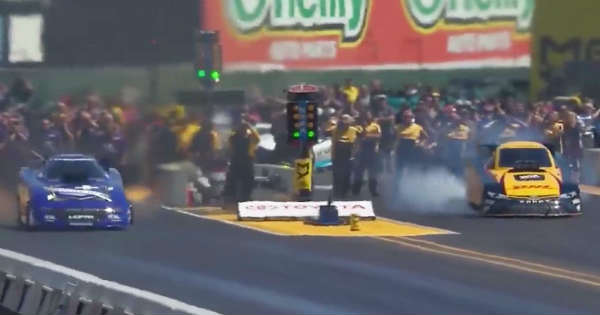 There have been many amazing and unforgettable moments in the racing world this year, and many of them have been captured on video. There is something special about super fast drag race cars. In just matter of seconds they can be seen flying across the track and before you blink, the race is over. Usually, a bad start of the race might be the reason that you lose the race, however, there are times that you should never give up and this drag race comeback surely proves is why.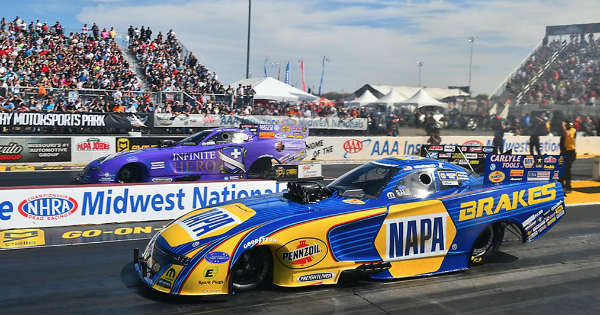 What you witness in this video might be the proper motivation to some rookie drivers who do not believe in their capabilities. Namely, we are located at the Sonoma at the Toyota NHRA Sonoma Nationals and it was chosen by them, this race was chosen as the number 12 most memorable moment of this year.
The DHL Camry owned by JR Todd lined up on the track against the Infinite Hero Dodge Charger R/T in the ownership of Jack Beckman. Even though before the race the underdog was pretty much well known, somewhere at the middle of the race something amazing happened.
The Dodge Charger inexplicably lost control which caused the DHL Camry to take the lead, eventually finishing the race as the winner.
This is not something the many expected just before the race but it surely is a proof why you should never give up, not even at the most difficult of times. What an amazing race!