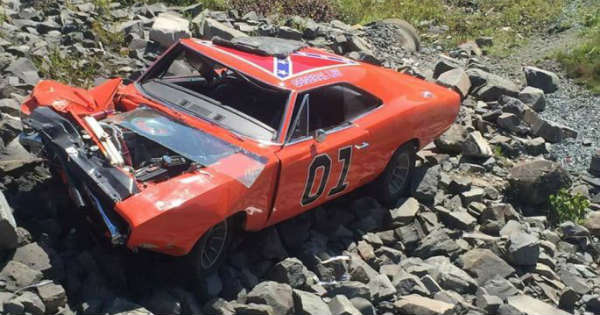 If you are one of those people who simply cannot get his mind off some amazing cars and car movies, then the story are about to see now is going to shock you. As all of you already know, during the filming of the one and only The Dukes of Hazzard, dozens and dozens of Dodge Chargers have been crashed, turned over or completely destroyed. Even though this was true and was acceptable back in the days, watching a General Lee car getting destroyed these days can be extremely nerving.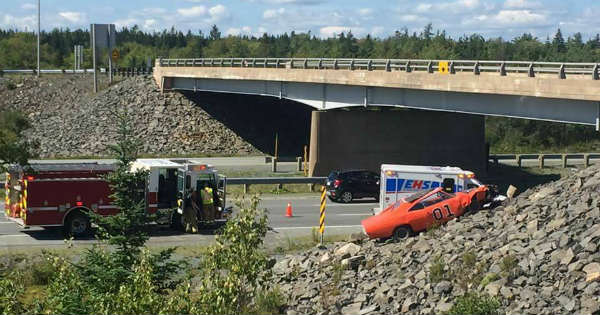 The 1968 and 1969 Dodge Chargers once painted with bright orange color and given the number one on the doors immediately became the exact copies or replicas from the car in the amazing movie.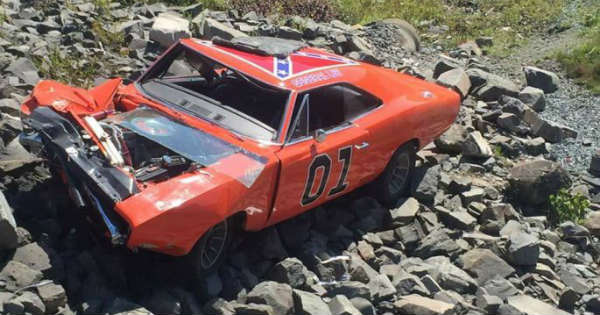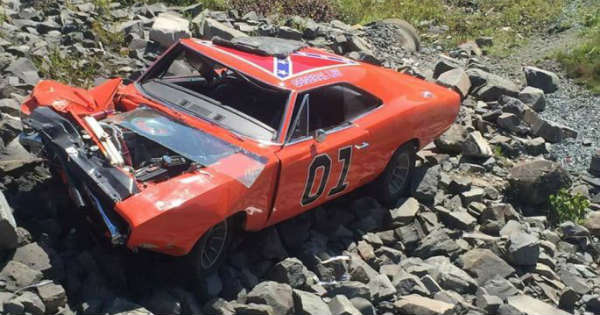 Previously we mentioned that coming across a sight of a General Lee clone car being absolutely wrecked can be devastating, but this is exactly what you see in these pictures. Yes, this Dodge Charger was found on the embankment of Highway 102 in Nova Scotia by the Royal Canadian Mounted Police this week.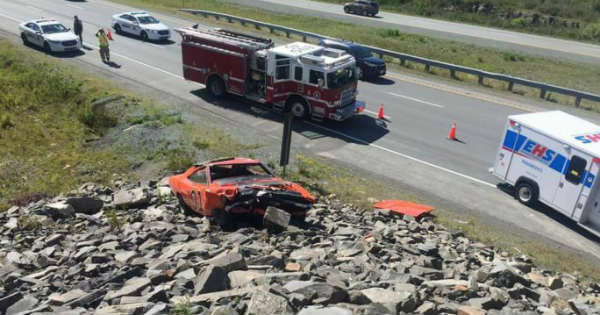 There have not been any information about the crash, however it was confirmed that the driver was a 45 years old driver. Even though the driver suffered some injuries, he was just fine after he was taken to the hospital. It is an absolutely awful experience to take a look at this amazing piece of a classic car lying on the rocks completely busted, don't you think?
For the best crashes and jumps of the legendary General Lee, follow this link.