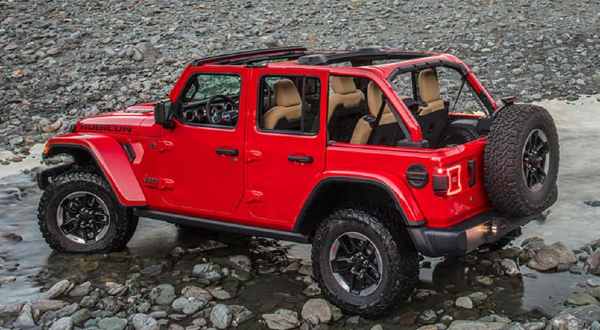 Springtime drives in your Jeep are exactly what soft tops are made for. If you're the proud owner of a soft CJ5 top, or considering a new soft top for your Jeep, follow these steps to keep it clean and ready for springtime adventures. Don't let a few maintenance steps on the Jeep soft top hold you back from enjoying a thrilling ride with a soft top, up or down.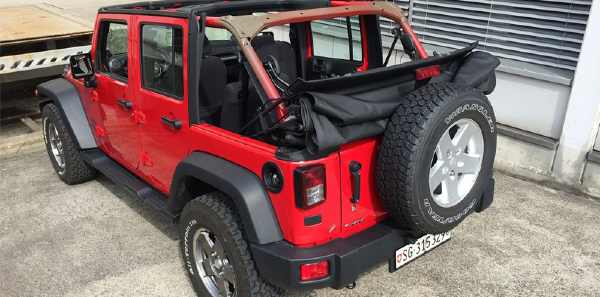 Keep It Clean
Your Jeep body may look like a serious off-roader when it's covered in mud, but soft tops can become damaged if they're left dirty. Clean off that top with highly rated products and these cleaning steps.
Start with the right cleaning products. Bleach, ammonia-based cleaners and other household products can reduce thttps://tireburn.com/2019/07/18/5-biggest-mistakes-to-avoid-when-selling-your-car-a-guide-for-first-time-car-sellers/he lifetime of your top by deteriorating the material. Order oil-free car shampoo or cleaner designed specifically for Jeep tops. Look for a specific Jeep cleaning product brand or use customer reviews to find products that fit the bill.
Pick up a soft bristle brush and knock dirt and grime loose from the surface of your top. Don't let it cake on your top and stay there for days or weeks at a time, but wash it off as soon as it's convenient.
Clean the windows carefully to avoid scratches. Try an up-and-down or left-to-right method and use only a soft bristled brush. After you're done washing and rinsing your soft top, it's time for a protectant.
Apply Protectants
Just like applying a coat of wax to the body of your Jeep after a thorough washing and waxing, a coat of protectant improves the lifespan of your top and keeps it looking fresh for longer. Most soft tops are made out of PVC with plasticizers and synthetic fabrics woven into it. Even the best Jeep soft top for sale is prone to UV damage, mildew or high heat issues if not cared for, so pick up an affordable protectant.
Read the reviews of your product carefully before applying. All protectants work in basically the same way, promoting a waterproof, UV-resistant surface, but they may require different steps to safely apply.
Find a Safe Parking Spot
Perhaps the best way to enjoy a spring full of comfortable commutes and top-down Jeep adventures is to park in a garage at the end of the day. Cleaning and applying protectant are great steps to maintain your top, but parking in a garage will save you from performing these tasks day in and day out.
A garage stall is no substitute for a good washing, but it's a great addition to your Jeep top care routine. If you're not fortunate enough to have a garage spot, consider an outdoor car cover.
Shop for Jeep Tops and Accessories Today
Shop for your first Jeep YJ soft top or care for your favorite top the right way with affordable products found online. Sort through cleaning products, tops and other items to find the best fit for your Jeep, your budget and your sense of adventure. Check out shipping rates to see how you can order your new products just in time for your next springtime ride.