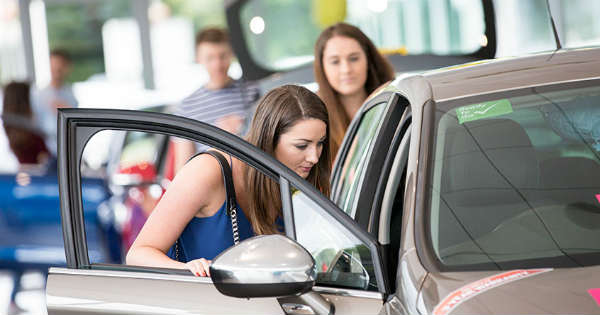 Selling a car for the first time can be daunting. After all, there's a lot of pressure to get the asking price right, create an attention-grabbing ad, and make sure your car is ready for any potential buyers. And even then, you might end up being on the wrong side of a nightmare car-selling story. Due to lack of experience, many car sellers get a lot less than they'd hoped when it comes to finalizing their first sale. But with some planning and research, you can help to improve your chances of securing a smooth and successful sale.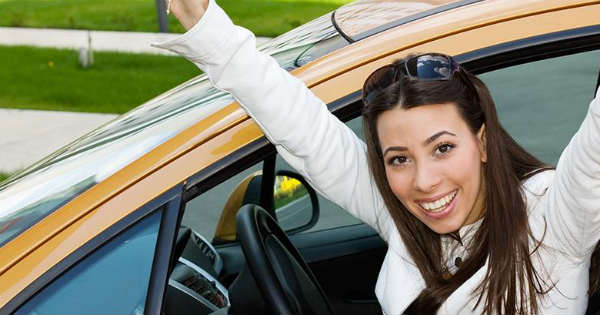 And no, that doesn't have to mean spending hours searching the internet for tips on 'how to sell my car.'
Instead, keep reading to find out the mistakes to avoid when selling your car to make sure you get the best price for the least hassle!
1. Not Researching Your Car's Value
Whether you plan to trade your car in or sell to a private buyer, it's impossible to decide on a price without knowing how much your car is worth. And, although it's not difficult to find out your car's value, it will take time and effort to make sure your asking price is in line with the local market.
Price your car too high and you risk limiting the number of potential buyers. But price it too low and you're likely to attract time-wasters while also doing yourself out of what could be some serious cash.
Online research into similar cars can give you a good idea of a ballpark figure, but it pays to consider any added advantages your car has, too. For example — if you're the only previous owner or the mileage is low for the car's age. It's also these kinds of specific details that make it easier to finalize a pricing strategy if a serious buyer wants to negotiate.
Alternatively, if you're thinking, 'I have to do all that to sell my car?', you might prefer to use a cash for cars service to guarantee you a quick, easy, and satisfying selling experience.
2. Failing to Clean Your Car
While the mechanics of your car might be in impeccable shape, a dirty vehicle will make buyers think otherwise.
As such, it's vital to clean your car from top to bottom before attempting to trade it in or sell it. And if you plan on selling your car privately, make sure to give it a thorough cleaning before you list it online, as well as a follow-up clean before any viewings.
A quick run through the car wash isn't going to cut it, either. You should either pay for professional detailing or do a DIY detailing job. This means cleaning the windows inside and out, vacuuming and shampooing the interior, and washing and waxing the exterior.   
3. Using Poor Photos
While we're on the subject of presenting your car in its best light, listing an ad with bad-quality photos is one of the biggest selling mistakes that people make.
With the prevalence of smartphones, most of which take great photos, there's no excuse for posting poor images of your car when listing it online.
That also means taking as many pictures as you can to show it from every angle inside and out. You should also include shots under the hood and of the trunk and tires in your listing. And, if it has any bodywork damage, make sure to photograph that so that potential buyers can see the extent of the damage for themselves.
Experts on how to sell your car suggest taking photos on a cloudy day for even lighting and less glare. Also, try to take your pictures with a plain background, such as in an empty parking lot or in a quiet corner of a gas station.
4. Writing an Incomplete Description
Selling your car will prove difficult if your listing lacks the vital details that buyers want to know.
As well as the basics like the year, make, and model, remember other important features and details like the trim, transmission, and VIN. You should also make sure to include any information that helps set your car apart from the competition. This could be its low mileage, or that you always keep it in the garage.
Above all, be accurate, and be honest about its condition, too. If a serious buyer finds out about any flaws at a viewing, this creates distrust and could jeopardize the sale.
5. Not Keeping Maintenance Records
A great ad attracts buyers, while a clean car maintains their interest. But it's a full set of maintenance records that reassures a buyer your car is a good purchase.
If you've kept an excellent set of records with the full maintenance and repair history of your car, then you're in luck.
If not, you might have to contact all the garages that have worked on your car to and ask them for records. While this sounds like a pain, it'll be worth it when it comes to finalizing the sale for the price you want.
Avoid These Mistakes When Selling a Car!
While you might not have experience selling a car, you have experienced being on the other side of the sale.
Think back to what was important to you as a buyer and try to provide the same experience for those interested in your car. This will help you avoid making the mistakes listed here, and is sure to get you a better price, too.
For more automotive advice and news, be sure to check out our other posts!