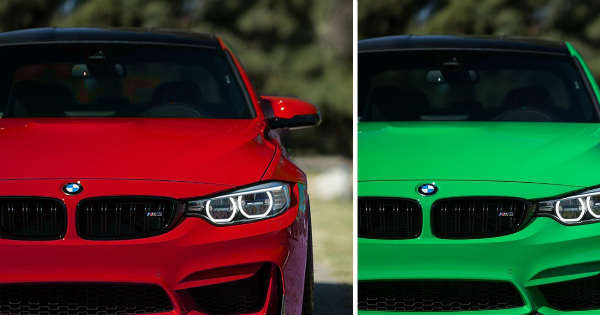 There's no doubt about it. Americans love their cars. Historically, the average U.S. citizen has owned 13.5 vehicles in their lifetime. Some just enjoy vehicles and are willing to pay for the latest models, but most buyers have some practical reasons to change your car. Many people upgrade fairly often to ensure their rides are safe enough for families, and even the thriftiest people replace automobiles that often break down. Some clients trade up to make sure they have the latest technology.
1) Safety Is the First Consideration
For many Americans, the time to buy a new car is when the old one becomes unreliable. Millions of car buyers are willing to re-work their budgets so they can afford safe, dependable, late-model autos. Some buyers go car shopping because they have new babies, while others trade up because they need to ferry groups of kids to lessons and sporting events.
Older models may be in danger of breaking down or just not include critical safety features. Fortunately, if a client visits a dealership and asks to look at family-friendly vehicles, a salesperson can show clients cars with features like backup cameras, curtain airbags, and forward-collision warning.
When cost-conscious customers are worried about price, professionals will invite them to "check out these offers" and then guide clients to the most affordable options. Dealers may offer incentives that make vehicles more budget-friendly.
2) Budget Is Usually a Deciding Factor
There are also vehicle owners who carefully maintain cars and wait ten years or longer before buying new models. Modern autos are so well made that many are still in good shape after 200,000 miles. However, the older cars are, the more likely they are to fail, so owners must calculate whether pending repair costs cancel out the value of a new car.
The experts at Consumer Reports offer a guide that helps owners evaluate factors like probable repair costs for older vehicles vs. improved gas mileage in new ones. Other factors include new car depreciation and the buyer's total budget. Sometimes purchasing a new car makes more financial sense, especially if customers commute to work and cannot afford to miss time due to breakdowns.
3) Auto Features Could Affect Your Decision
For some people, the time to buy a new car is when the latest models have the technology they want. Many drivers "live" in their automobiles. For example, salespeople and those who provide mobile services often drive hundreds of thousands of miles a year. Their autos need to be comfortable and include conveniences.
They are the customers who often replace fairly late-model cars with newer models that have options like satellite radio, voice-recognition software, head-up displays, and connections for smart devices. Per Kelley Blue Book, buyers can even find models that offer stolen vehicle tracking software and rear cross-traffic alert systems.
4) Peace of Mind Makes All the Difference
Many customers simply replace their cars because they like no-stress driving. New models include extended warranties, so even if something does go wrong, dealers will fix it. Owners enjoy the peace of mind that comes with knowing a vehicle will start every time, protect them in a crash, and will not break down for many years.
There is no set rule for determining when to replace your car, but there are a few signs that let you know when it might be time. It is a good idea to go car shopping if you are paying high repair costs, your vehicle is unsafe, or you want a model that includes modern technology.
Your budget also determines when you should upgrade, but the efficiency of a new car often cancels out the benefits of maintaining an older model.