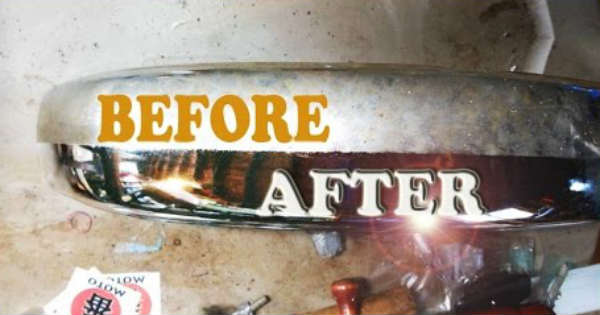 If you have some rust on a metal like chrome, then this easy rust removal technique is definitely worth trying out. This technique is shared by the YouTube channel Ichiban Moto. This guy previously made videos about how to remove rust using Coca Cola and aluminum foil. However, this is even easier than using that technique. So, if you like that technique, you'll probably love this one as well.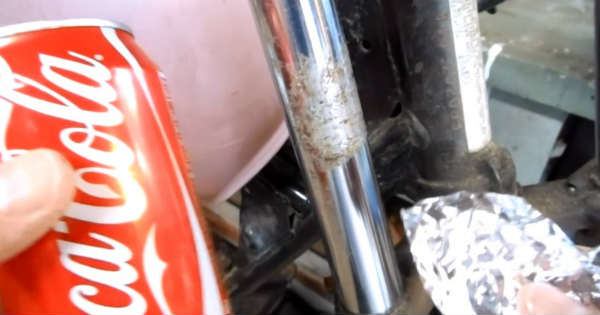 He demonstrates this easy rust removal from chrome process on an old fender that is covered in surface rust. Instead of aluminum foil he uses powdered aluminum. To create powdered aluminum you need to sand an aluminum bar with diamond paper. The aluminum powder reacts much quicker when cleaning up the chrome compared to aluminum foil.
Now, for the Coca Cola substitute, he uses white distilled vinegar. He uses 25 milliliters of the distilled vinegar. To help expedite the process he uses basic table salt. This perfectly works as an electrolyte. He thickens the substance with a bit of flour. He puts along the line of the fender in order to show before and after comparison.
OK, you've probably noticed by now that this guy is showing utter nonsense with his extreme trolling skill. He's a straight-faced fake mechanic who knows how to troll to the bone. He manages to break every rule when it comes to motorcycle maintenance.
Once, he actually turned an old and knackered Yamaha into a crazed café racer disaster. Afterwards, he made fun when thousands of amateur do it yourself mechanics actually produced cafe racer disaster themselves.
That said, don't take this easy rust removal technique serious and just enjoy the joke by this mad scientist.
For the most unusual uses of Coca Cola, check out this list.