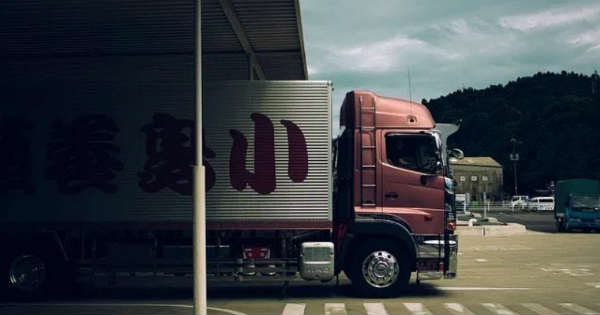 When you're thinking about buying a used truck, one of the biggest factors that make most people buy used vs. new is the price. When you drive a vehicle off a lot new, it depreciates very quickly. While you can count depreciation on your taxes, it's better if you don't have to deal with it on a new vehicle.

When you're making your choice on which truck to buy, there are some things you should consider before choosing the truck that you want. Don't just think about the truck that you want but also keep in mind other considerations like commercial truck insurance and how much the truck is going to cost you in maintenance.
Continue reading this article to learn what to look for when you're making a purchase.
The 411 on Buying a Used Truck
In this article, we are going to assume that you don't know what type of commercial truck you need yet. We will help you determine the type of truck you need and what to look for.
Which Type of Truck Do You Need?
Depending on what you'll be doing with the truck, you might not need to spend as much money on the truck and insurance as you originally thought. There's no use in buying more truck than necessary or paying more insurance — as you can read more here. If you buy a truck that is more than what you need, you'll be putting out more on the frontend and throughout the truck's lifetime because of pricier repairs.
Light & Medium Trucks
If you determine that you need a light or medium truck, check to see if there are any weight requirements. It's also important to know if you or the driver will need a CDL to operate it. While it doesn't take long to get a CDL, this is an added expense and time investment.
Think about the type of body you need on your truck. Does it need to be refrigerated? Or can it be a standard body or flatbed?
You need to think about any clearance issues you might have or if there is a certain turn radius or dock high specification you need.
Do you want to go with a vehicle that isn't going to cost you a lot of money upfront? If so, you might want to go with gas vs. diesel. While a gas engine is a less expensive upfront cost, you'll likely find that having a diesel engine is going to be the best for your pocketbook in the long-run.
Another important part of choosing the best light or medium truck is determining whether you want an automatic or manual transmission. You should think about the skillset each of your drivers has or will need when you choose any of these trucks.
Heavy Duty Trucks
When you move up to heavy-duty trucks, you might need to make long hauls which require overnight stays. If this is the case, you need to think about if you need a day cab or a sleeper. Sleepers come in different sizes as well so determine how big of a sleeper you'd need.
Think about how much weight you'll carry in the truck. When you determine this, you'll be able to know how many axles you'll need on the truck.
You also need to figure out if you're worried about fuel consumption. All of these things are very important when it comes to choosing a heavy-duty truck.
Now let's talk about how to find them and how to get a good deal.
Finding a Commercial Truck to Buy
Once you know what truck you need to buy, it makes things much easier for you. You can search online with the specifics about the vehicle that you want. You can even filter on some sites by the price.
While searching online is a great way to get started, there are a lot of other places you can look. One of the other places you can look is at auctions.
A business might be having a going-out-of-business sale to pay down its debts. Many times you can get some pretty good deals there because they don't care too much about making a profit and are more interested in getting rid of the trucks.
If a commercial vehicle has been repossessed, they will also go pretty cheap at the auction as well.
Another way to get a line on some good deals is by keeping in touch with other businesses that use trucks in the area. If you find a company that likes to keep their trucks pretty new, you might let them know that you have an interest in purchasing their trucks when they get too old for their liking.
Getting the Best Price on a Commercial Truck
The less work the seller has to do on a deal, the more likely they will be to give a good deal. If you contact a seller and know what you want, have the money for it or have a preapproval on a loan — good work. You're one step closer to getting a great deal.
Don't be afraid to ask for the price that you want or even lower. If you don't ask, you'll never know. Make the deal sweeter for the buyer by buying multiple vehicles at once if they're selling them and ask for a bulk discount.
Need More Truck Information?
Now that you know more about buying a used truck, why not continue your education? We have plenty of articles that can increase your knowledge on the topic so you can be a more informed business owner.
Browse our site, find your favorite section, drop a bookmark and come back soon for more great reads.