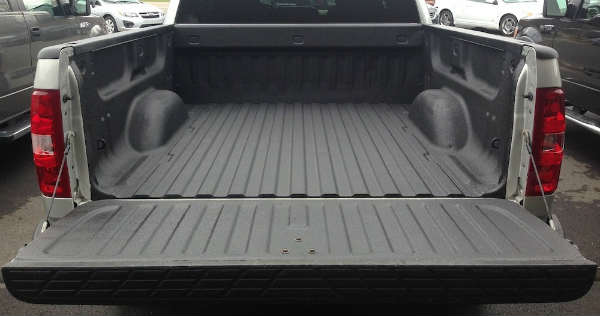 More than 270 pickup trucks are sold each hour in the U.S. alone. Pickup trucks are beloved because of their hardiness on the road, as well as their ability to carry heavier loads. They drive well both on and off the road, and can resist weathering in areas where they will get dirty often. Scratches and dents can make your truck look unsightly. They can also open the door to rust. It will be more difficult to get a good price for your scratched-up truck when you go to trade it in. Truck bed protection is essential to maintaining the life and appearance of your vehicle.
If you are constantly moving things in and out of your truck bed, the occasional scratch or dent is inevitable. A truck bed liner will also prevent items from rolling around when you accelerate, brake, or go around a quick curve.
Let's take a look at some types of bed liners.
1. Drop-In Liners
Many pickup trucks come with a drop-in liner at sale time. Some drivers, however, will replace their liner at the end of their lease term to be certain it gets returned in good shape. Others may purchase a new one for a fresh look before they put their vehicle up for sale.
Drop-in liners can protect your truck from bricks, wood, and debris by absorbing the shock. They are sturdy and reliable for those who are in construction or constantly moving heavy pieces in and out of their trucks.
Drop-in liners do, however, allow water to seep between the liner and the truck. Over time, this could lead to rust, or the liner could come loose.
Drop-in liners are made of a highly durable plastic sheet that gets molded to fit securely into your truck's bed. It can be easily installed by drilling holes and fastening the liner with bolts. You can get one to cover just the floor bed, or the sides as well.
A drop-in liner is easy to remove when necessary. They are extremely durable and, at $170-$180 a pop, rather inexpensive.
Drop-in liners may chafe against your paint, or cover up tie-downs that you need to access. If, however, you require a strong liner that is easy to replace at a reasonable price, a drop-in liner is an awesome option.
2. Spray-On Liners
Spray-on liners are the most permanent, and most expensive, option. Spray-on liners use rubber paint that in a variety of colors.
Spray-on liners get applied with a spray gun. The process requires a lot of prep work and lasts from five to six hours.
The right prep work will remove old paint and go all the way down to the steel. It will preserve the contour and features of your truck bed. The durability and performance of your spray-on liner depend upon the thoroughness of the pre-work.
Spray-on liners are scratch-resistant. Unlike drop-in liners, they do not allow any water or dirt to get trapped between the liner and the truck. And they will not fall out.
Strong spray-on liners are chemical and erosion-resistant. They are advantageous if your truck bed gets left uncovered often, or if you have an in-bed hitch such as a fifth-wheel or gooseneck hitch.
Spray-on liners have a gritty texture that keeps things from flying around your truck bed. They are aesthetically pleasing because the liner will not add bulk to your truck.
At $400 to $800, a spray-on liner is a little more pricey. These liners are also thinner than drop-in liners. Spray-on liners can also get affected by conditions such as humidity, winds, and temperature.
3. Bedrugs
Bedrugs get made from polypropylene topped with polyester fiber. They lie flat at the bottom of the bed. Customers can also pay extra for the rug to stretch up the sides of the truck bed and around the tailgate.
Bedrugs won't scratch the surface of the truck and no drilling is involved. Since the rug is molded onto the truck bed, no water or dirt and seep underneath them.
Bedrugs look nice and go easy on your knees. They are becoming increasingly popular, especially with those who like to take dogs on hunting trips.
Bedrugs are moderately priced at $450 to $550 each. They can get power-washed to clean away dirt, chips, and other messes.
Bedrugs can get custom-fit to the contours of your truck bed walls. They are available in lots of color options.
4. Bed Mats
At around $100, bed mats are your most affordable option. They get made from recycled tires, and can be rolled in and out of your truck.
Bed mats cover the floor of your truck, and not the walls or wheel wells. They prevent items from sliding around. Bed mats are a good option if you carry limited cargo in your truck bed.
Reinforced rubber will give your bed mat additional toughness and durability. You will want to fit yours with the knobby side down for optimal drainage and airflow.
Some universal mats may require cutting and shaping. Others can get custom-fitted to your truck bed.
Mats protect against oil, bleach, and battery spills. They provide basic protection for an affordable price.
Truck Bed Protection
Great truck bed protection can come in the form of a drop-in liner, spray-on liner, bedrug, or bed mat. Before choosing an option, think about your budget as well as your cargo needs. And be sure to measure the length of your truck bed!
For more great ideas for your ride, keep browsing our blog today.