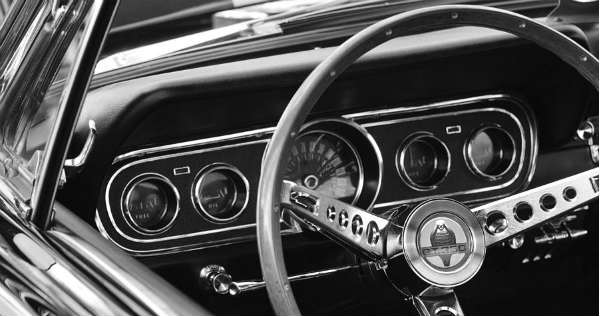 You have entered the classic muscle car world, you have joined your local club, started restoring or modifying your muscle car. You have looked at the condition of the your muscle car steering wheel and thought to yourself that it needs replacing. Getting a second-hand steering wheel in great condition will be a hard. Most of the cars that are being disassembled and sold for parts, have been left exposed to the elements.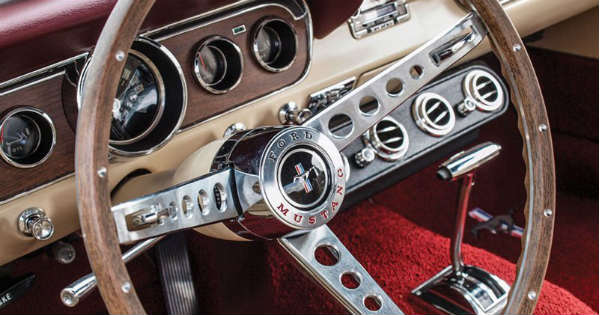 The condition deteriorates fast when in contact with the outside. The best is for someone to restore it for you. The process of reconditioning steering wheels is very labour intensive and hard work.
Your local garage won't be able to do it, you must look for someone who specialise and has perfected their techniques. We will briefly go through the process, step by step what it takes to make a custom wood steering wheels.
Disassembly
Before sending out the steering wheel to a shop which you have selected, remove the airbag first. You cannot post or mail the components that are inside the airbags. Make sure you only mail the cover! Disassembling the wheel comes first, removing the components that will be replaced with brand new material that the owner wants.
We have used a Mercedes wood steering wheels for this example.  There are plenty of material to be choose from, best wood to use mahogany, zebrano, birch, teak or larch. Using natural leather also brings out the unique and the end finish, they can be combined. Once the material has been selected, the repair can be started.
Production
When decision has been made on what materials will be using, the process begins of cutting out the pieces that will be used on the steering wheel. They will be hand sanded, for smooth finish, you don't want to have blisters when your driving. This process takes a lot of time, sanding the piece down right to size, making all the necessary groves to make it as comfortable as possible.
It is advised that you should apply clear coat to the piece, as it will bring out the colour of the wood and will make it last longer. You can then upholster the steering wheel with fine quality leather or keep it a classical look of the wooden steering wheel.
The results
Once everything is finished and has been reassembled, they bring it back to the customer. They can then refit their steering wheel back to their car and enjoy the craftsmanship that has been carried out by the industry professionals. At Woodensteeringwheels they have 3 generations of woodworking experience carried forward, now they have decided to shift their talents on car interiors.
Specialising in dashboards and steering wheels applying the requests of every customer. No two people are the same, so no two steering wheels are customised by them. Your imagination is their limit. Now what is left for you to enjoy your refreshed car and take it for a ride. Just remember to keep in mind of how much work and sweat it took to bring these steering wheels back to life by hand.