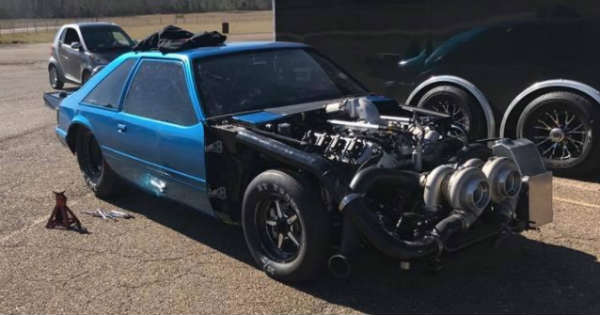 The year that just passed has been a magnificent one when it comes to the production of extremely fast and powerful cars, and as it should, the following year should be even better. There are many amazing cars that we ought to hear in the upcoming months and the one we see just here surely does prove so. Namely, Street Outlaws fans went crazy when their best star Bobby Ducote unveiled his brand new and amazing beast. The car looks absolutely amazing and once you see it in action, you are going to fall in love with it.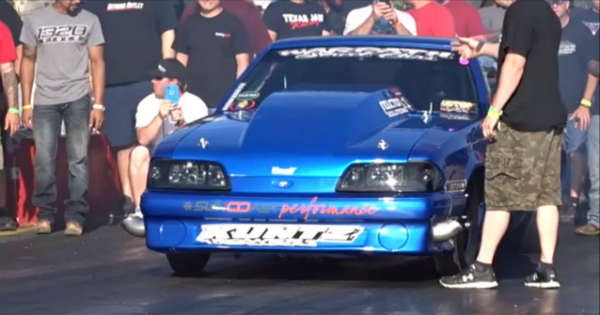 This Mustang Coupe is surely a one to watch out for on the track and once this beast is up and going it seems that nothing can stop it. Even though from the outside the car might look anything special, what is under the hood is most important.
There is a big block Ford on the inside that was made by Kuntz and Company Racing Engines, and once it is paired up with a pair of two furious 98mm turbochargers that should be enough to create massive 3,000 HP. Yes, you heard it right.
Bobby Ducote and his brand new monster ride are going to be what the world of racing has been expecting for. We are all excited to see this car going against other mighty beasts.
Moreover, we even get the chance to take a look at it on the drag track as it performs and incredible save!