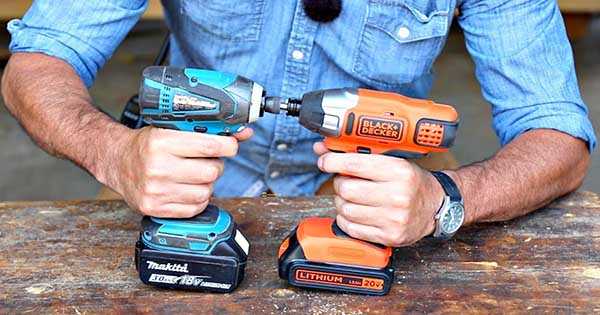 The BLACK+DECKER BDCI20C 20V MAX Lithium Impact Driver is apparently the cheapest impact driver found on Amazon and in this video is put to the test. The test is done by a very experienced You Tuber that goes by the name of "Wranglestar". He has done many power tools tests in the past and is his reviews and opinions are highly regarded by the public.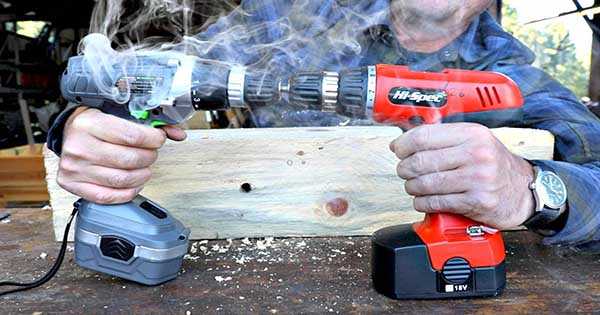 This cheapest impact driver found on Amazon is very light and compact and it's battery-powered. It delivers 1375 pound-inches of maximum torque. It also features a very powerful 20-volt motor and has a quick-release 1/4 –inches hex chuck.
Now, spending money on power tools can seem like a difficult choice to make. Picking the right tool requires much patience and a solid amount of research. Everyone who has visited a hardware store is aware of the huge prices accompanying some of these brand tools.
However, thanks to competition we now have a broader choice but it seems like the quality has suffered a bit.
Nevertheless, there are quality alternatives that can be found out there on the market. One of these alternatives is the BLACK+DECKER BDCI20C 20V MAX Lithium Impact Driver we previously mentioned.
This guy that puts this BLACK+DECKER tool to the test, bought it for just $50 on Amazon and claims that this is the cheapest one you can find. He even took some time to compare this tool to a Makita impact driver and the results are pretty interesting, to say the least.
Finally, see how to unlock a wheel blocker using a screw driver!