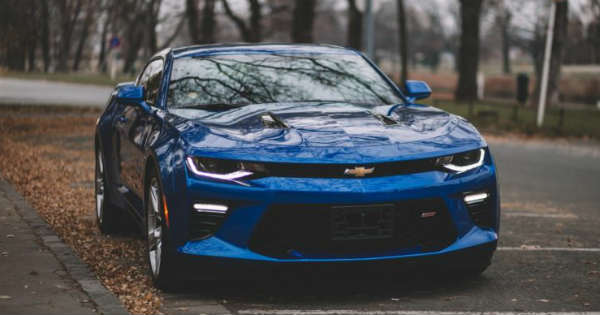 Hoping to buy a new car sometime soon? Need help finding the perfect car? If so, there are a number of different things for you to consider. Curious as to what these considerations might be? Then read on. Here is the answer to the question of "what car is right for me?"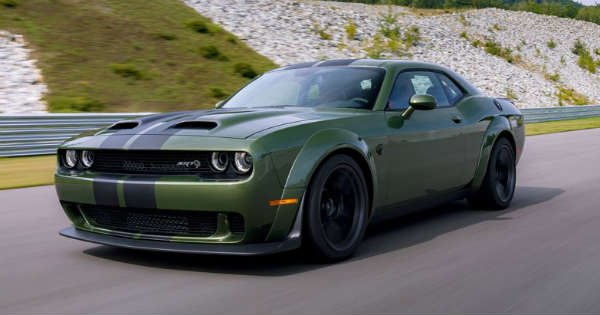 What Car is Right for Me?: Consider Your Needs
The first thing you should do when trying to choose a car is to consider your needs. Every driver has different needs, and those needs will have a large impact on the type of vehicle that he or she buys.
Just looking for something simple to get you from point A to point B? If so, a cheap commuter car will do.
Looking for something with towing and hauling capacity? If so, you would be better served by a truck or SUV. 
Have a large family? A minivan or SUV is probably your best bet.
By assessing your needs in this way, you'll narrow your choices down to sub-groups. This will help you to decide whether you need a car, a truck, an SUV, a van, or otherwise.
Establish a Budget
Once you've considered your needs, you need to establish a budget. Establishing a budget helps to ensure that you don't overspend.
A good way to establish a budget for buying a vehicle is by assessing how much you can pay every month. Your monthly payments will have a direct bearing on how much you can spend overall.
Generally speaking, it's recommended that you put no more than 10% of your total monthly pre-tax income toward transportation. So, if you make $4,000 a month before taxes, and if you're only looking to buy one car, you should spend no more than $400 a month on that car.
When financing a vehicle, it's recommended that your loan term doesn't exceed 5 years. That said, ideally, it will be 3 or 4 years. To see how much money you can spend on a vehicle overall, make use of this auto loan calculator.
Consider Leasing
While financing a car or buying a car outright is the most popular option, it might not be the right option for you. Instead, you might benefit from leasing a car. 
Though leasing a car is the more expensive option in the long-run, it comes with some advantages that might offset its costs. For one, leased vehicles are brand new. As such, they're covered under warranty for the duration of their lease term.
Secondly, auto leases are short. In most cases, they'll be finished within 3 years. A short lease period such as this would allow you to move onto a new vehicle with great regularity.
And lastly, if you have bad credit, you might have a better chance at landing a lease than you would a financing deal. While you certainly don't have to go with a lease, it's worth your consideration.
Scour For-Sale Sites
Once you've decided between leasing and financing, it's time to get online and start looking for available vehicles in your area. There are tons of sites at which you can do this, the most popular of which include autotrader.com, carmax.com, and edmunds.com.
Another option is to look up dealerships in your area. Most dealerships have websites that list all of the vehicles they have available. This is true of both their new and used vehicles.
If you're interested in buying from a private seller, you should search on sites such as Craigslist or Facebook. There are sure to be a bevy of private sellers in your area. 
Give it a Test Drive
Once you've found a car that you like, you need to go see it in person — that is, unless, you buy a car sight unseen from a service such as Carvana. Once you've made it to the lot, you need to give the car a test drive.
When testing out the car, pay attention to all of its components. Get a feel for the way that it accelerates; assess the way that it brakes; listen for strange and unorthodox noises. If anything sets off alarm bells in your head, you need to treat it with great scrutiny.
Remember, once you've bought the car, you're stuck with it. Unless you've spent the extra money on a warranty, you'll be responsible for any of the repairs that it might need. As such, you need to take the test drive seriously.
Have it Inspected By an Independent Mechanic
If the test drive went well and you're thinking about buying the vehicle, you should have it inspected by an independent mechanic. A mechanic (one with no association to the dealership) will inspect every one of the car's components, from its transmission to its engine to its axles and more.
In doing so, he or she will determine whether the car is accurately valued. If necessary, he or she will even provide it with additional maintenance. Learn more by reading this article.
Go Through With the Purchase
Once your prospective car has been inspected and given the green light by an independent mechanic, you can go through with the purchase. Note, though, that this can be the most stressful part of the entire process.
While you don't have to haggle over the car's price, you might be able to save some money by doing so. These days, the best way to save money is by asking for individual components to be thrown in for free. For instance, you might ask for new windshield wipers or new tires or a full gas tank or something else of the sort. 
Though you can ask for a lower price on the car itself, you'll probably find that dealerships are resistant to price reductions. That said, it's worth a go.
Searching for More Car-related Info?
Now that you know the answer to "what car is right for me?", you might be searching for some other car-related info. If so, you needn't look any further. Our website has you covered.
We have articles on all types of cars, including but not limited to Fords, Toyotas, Chevrolets, and Hondas. Take a look at our other articles now!