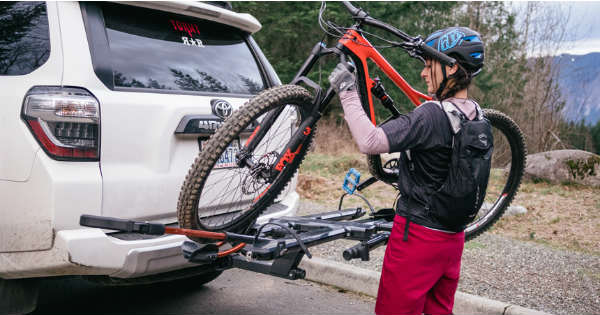 Searching for bike racks for SUV owners can quickly become a shopper's nightmare. Maybe you think you found one only to learn that it only fits cars. Or, you found another one but it was higher than your price range. The best thing to do in this situation is to perform a bit of research so you can find exactly what you're looking for before forking out your hard-earned cash. That's why we've put this list together for you to reference as you begin your journey to finding the best bike rack for your SUV.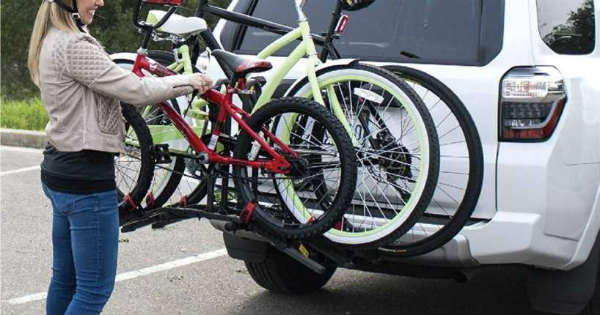 Keep reading to see what the experts say and choose wisely.
The Top 5 Best Bike Racks for SUVs in 2020
If you're searching for a truck bed bike rack, The Biking Apex is the place to go. Check out their most recent review of truck bed bike racks. But, while you're here, we've got our own review of some of the top of the line bicycle racks for SUVs. The point is, regardless of your type of vehicle, there is a bike rack that will fit your needs.
1. Tyger Auto Deluxe Black for One Bike
As long as your SUV doesn't have a spoiler, this is a great bike rack for one bike. It's rust-resistant and the arms fold away when the rack is not in use. Installation is easy and DIYers everywhere rave about safety and stability while in transit.
2. Sports Deluxe Allen Hitch Mount Bike Rack
For a family of 3 that loves to hit the trails, this bicycle rack for your SUV secures individual bikes quickly and efficiently. It installs right onto your 1.25-2-inch trailer hitch and it's fully functional within 5 minutes. Just get your bikes and go!
3. Yakima Products Ridgeback Bike Rack
This Yakima bike rack holds bikes up to 45 pounds. It includes arm mounts with oversized tubing and a securely locking speed knob. It also folds flat for easy rear access to your SUV cargo compartment.
4. BV Bike – Hitch Mounted Rack Carrier
We like this bike rack because of the space-saving design that is also aesthetically pleasing. It provides secure padding with a tray-style loop and safety reflectors to increase visibility for other drivers.
5. MaxxHaul Deluxe Hitch Mount Rack for 4 Bikes
For larger families, the MaxxHaul deluxe is made of sturdy and durable steel that is easily adjustable and provides for quick loading. The swing down features makes it easier than ever to access your cargo compartment when not in use.
Final Thoughts
There are literally hundreds of different bike racks available on the market today so don't sell yourself short and just grab the first one you find. In the end, finding the best bike racks for SUVs doesn't have to be such an overwhelming process. Keep this list in mind as you shop around so you know what to look for.
We hope you found this post helpful and informative. Stop back by our blog for other tips for your Home, cars, motorcycles, and more. We're always sharing the latest and greatest news about the things you need to know most.