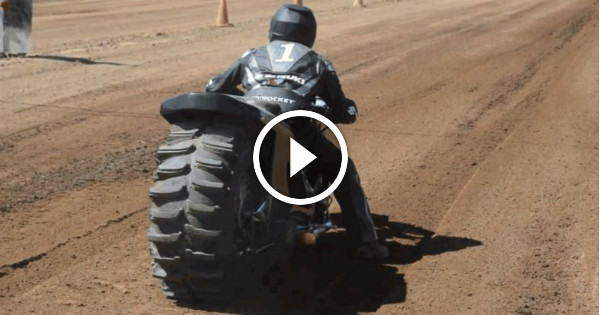 We hardly ever associate dirt bikes with drag racing! We are used to watch them as they race through the mud, drifting and using the curves to overpass each other! However, some dirt bike drivers decided to drag race! In order to perform this, they kind of changed the looks of their bikes by installing a V8 motor and a HUGE rare tire!!! The races are interesting all in all, the tracks are not that long so you can see several races in just one event! The video below has several clips of the 2013 Bankstown Custom Motorcycle Show!
Just so there is no confusion, the inserts from the video are only demonstrations like a prelude for the FIRST dirt bike drag competition held at Goulburn! The guys from this video are trying to get people's attention and do a little marketing! However, there are still some interesting "friendly" races! What do you think? Is this a good idea? Would you ever pay a ticket to go and watch this kind of a race? Opinions are separated anyway, ones say it is a simple waste of money while others cannot wait for the next drag event! Decide for yourself!
At last, if you want to get more information about 2015 Bankstown Custom Motorcycle Show, follow this link.
---
---