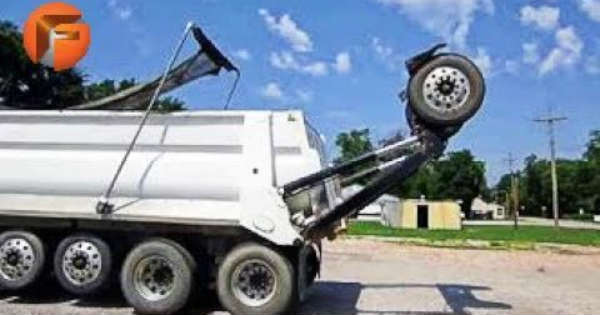 The Super Dump is a very efficient dump truck that comes from the Texas based company – Strong Industries. Because United States laws calculate allowable payload weight on trucks by its length, these trucks are configured with four or sometimes even seven axles. However, the trucks from this company also have a proprietary strong arm axle on its trailer.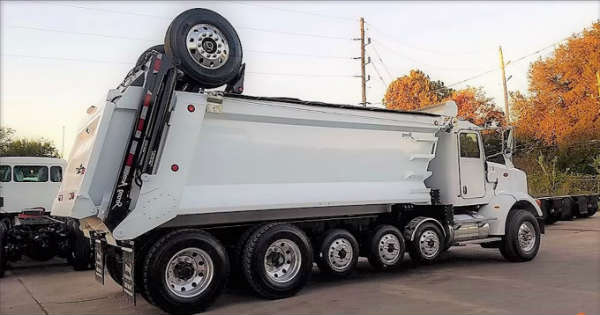 This allows the huge Super Dump trucks to remarkably stretch their axle length. The payload carrying capacity is also way bigger than standard trailers. This configuration adds eleven to thirteen feet to the axle length.
This increases the truck's allowable weight by seven tons. Even though they are more than able to transport nineteen to twenty six tons of material, these trucks still possess superior speed, awesome turnaround speed and maneuverability of a normal-sized truck.
Other trucks that feature extra wheels behind are the trucks from Landoll which is a company from Kansas. They manufacture a very innovative line of trailers with detachable features. These trailers feature optional flip axles.
They are designed to perform safe transport of modern oversized agricultural farm machinery. These trailers feature adjustable platform that possess the ability to bring the lower deck to ground level. This is very efficient for loading various oversized equipment.
Other truck with extra wheels on the back is the Elphinstone Easlyloader. This truck is perfect for transporting the massive logs that are needed for the various Australian construction industries. The most amazing attribute this truck has is the ability to transport its own huge trailers by using a very effective method.
Finally, these are the most reliable dump trucks!