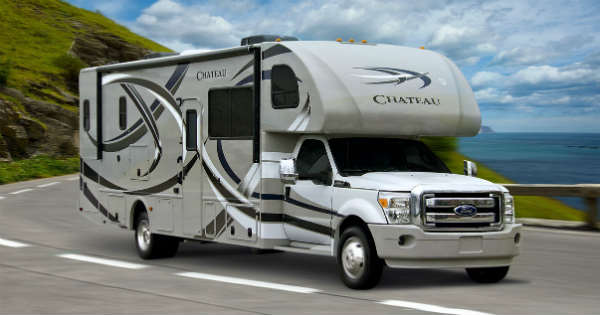 Recreational vehicles are mostly popular for their home-like setup; you find a bedroom, bathroom, and even a kitchen. Often, the issue is the jam-packed items in the RV with little space to move around. However, due to modern trends in technology, the present-day RVs now have more sophisticated equipment and storage setups. Essentially, linear actuators in recreational vehicles have provided a smart solution for interior space problems.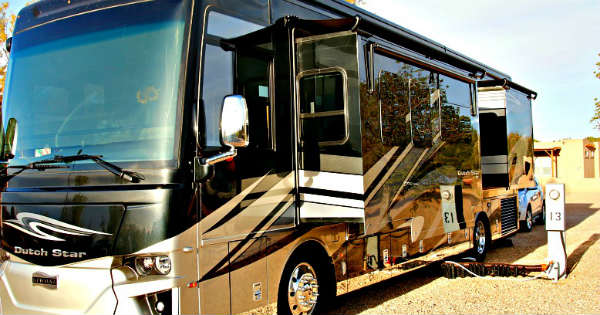 So with linear actuators making a road trip on your RV just got more comfortable. You no longer have to hassle manually with your TV units, beds, doors and windows, roof vents, solar roof panels, etc. All you need is the push of a button as you enjoy your trip. Let's now find out how to get the best of linear actuators in recreational vehicles. 
What is a Linear Actuator?
An actuator is a device that converts hydraulic or electrical energy into mechanical form. This conversion enables it to control or move a mechanism. Actuators are of different types and suit specific applications based on certain requirements like force, precision, speed, etc.

In the case of recreational vehicles, for example, the suitable ones are the electric actuators. This is because they are easy to install, maintain, and they operate quietly. Alternatively, hydraulic actuators are more suited to power applications that require heavy lifting.

Applications of Linear Actuators in a Recreational Vehicle
Actuators are an important part of elevating comfort in a recreational vehicle. The automation technology that comes with an electric actuator helps you transform your small travelling vehicle into a comfortable home. Below are a few areas where you may install an electric actuator in your recreational vehicle:
Bed Lift Actuators
Space is often a concern for vehicle owners on the road. Some recreational vehicles (RVs) utilize units that slide out and in, to create space while still making it fit for road use. Unfortunately, it is not always a pleasant experience.

RV manufacturers have, therefore, fashioned out better storage ways to accommodate large furniture in your recreational vehicle. One of them is using automated bed lifts. Here, the electric linear actuator comes in handy to help adjust the bed position, lift it, and store it on its side, as the case may be.

With a bed lift actuator, it is easy to customize the bed into segments for added comfort. Another actuator motor then acts at the bed's middle allowing you to raise it to a storage position. To enable precise operation of these actuators, it is advisable to attach a remote to its control unit.
Solar Roof Actuator
This is another major area where actuators play a huge role in RVs. Usually, the power sources available in recreational vehicles are the 120-volt AC and the 12-volt DC systems.

When not in motion, your RV may receive external power from a 120-volt AC electrical outlet. This power is essential for heavy appliances such as microwaves, refrigerators and air conditioners). However, your RV needs a DC of 12 volts. Therefore, it converts some of the 120-volt AC into usable 12-volt DC for vent fans and lights at least. 

In the absence of a 120-volt AC supply, you may install a roof solar panel. This acts as a battery storage system in addition to the 12-volt source.

At this point, you need linear actuators to aid the automated tilting of the RV solar panel. This way, the solar panel always faces the sun. When the solar rays hit the panel, they charge the batteries till they are full. After a full charge, the tilt mount pulls the solar panels back into resting position.

One of the major gains is that you don't need to pull over anymore to mount or dismount your RV solar panels. Also, using a linear actuator increases the efficiency of electrical conversion from 25% to about 40%.
Air Vent Lid Actuator
Another crucial application of linear actuators in recreational vehicles is in air vent lids. These may be roof or door vents that permit increased airflow and keep the vehicle air fresh.

By pushing a button, the RV vent lid actuator is a mechanism that automatically opens the roof vent. You no longer have to reach manually to a hatch. Your recreational vehicle, therefore, receives fresh air on the go.
Rear Panel Actuator for Gear
The design of most RVs allows for access to gear via rear panels. But, how about automating these rear panels with an actuator for easy loading and unloading of gear?

Now RV owners are able to store smaller vehicles, such as motorbikes and other sporting gear. On installing linear actuators to the rear panel of your RV, the doors become easily retractable. That is you now load, store and unload gear with less stress as the rear door panels now open and close seamlessly.
How Does an Electric Linear Actuator Operate?
When installed in recreational vehicles, electric linear actuators help turn your journey into a pleasant and memorable experience. But how do these actuators operate to maximize relaxation?

Often, electric linear actuators are programmable devices that cause objects to move in a linear direction. When you press a button, it activates the actuator using an electric power supply. With the help of an electric actuator motor, electrical energy then converts to mechanical torque. This process produces a linear motion that causes the automated device to move accordingly.

Electric linear actuators are of different types, shapes and sizes. So depending on the device that needs motion control, there is always an actuator for any equipment on your RV.
Why You Should Consider Electric Linear Actuators
Different types of actuators exist like pneumatic actuators, hydraulic actuators and the electric actuator. However, with the electric linear actuator, you have a perfect fit for your RV control applications. Here's why:

You are able to manipulate all movements of the device. These movements may be the positioning, speed, acceleration, torque, etc.
Electric linear actuators are very efficient in applications that demand high pressure and stress. 
Unlike the pneumatic and hydraulic actuators, their service life is remarkably longer.
Recreational vehicle owners also find these linear actuators useful against corrosion and contamination. This is because their design meets standard marine and food grade requirements. 
In general, electric linear actuators are useful if you desire quality motion, precision, smooth operation, and repeatability. 
Overall, RV owners often prefer an electric linear actuator because it is cost-effective. They have to deal less with maintenance and repair due to their durability.
Conclusion
In summary, linear actuators are a great addition to recreational vehicles. They offer increased automation for the different equipment on the RV. These include bed lifts, TV units, air vents, etc. In the end, they improve the interior space overall. So if you're considering a recreational vehicle for your next road trip, try installing linear actuators with your vehicle equipment.