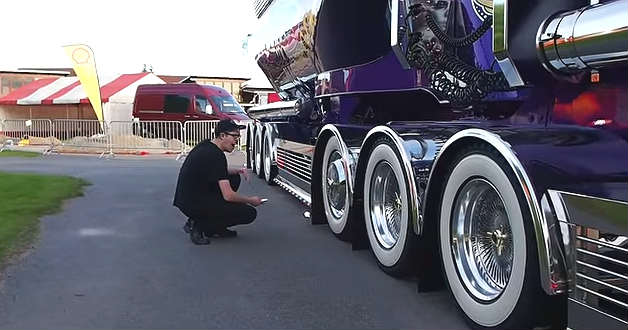 This semi truck is really something special. It's made by a Finish specialized company for building custom semi trucks and silo transportation founded back in 1953. This amazing company if owned by Kuljetus Auvinen and this "Lowrider" Mercedes Actros 2663 is their most spectacular project. The owner invested around $500,000 and more than 6,000 hours on this spectacular creation with 2 silo traillers.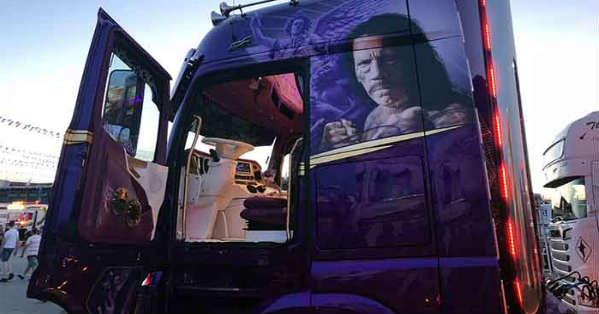 Mr. Auvinen claims that the truck cost him more than one million $, but this ride brings them a lot of customers every month.
They used an amazing purple custom candy paint, a lot of golden pin stripes, white leather with diamond application, many different Lowrider details and even a portrait painting on the American movie actor Danny Trejo. Their idea about this truck was to have an America's Mexican Lowrider construction style.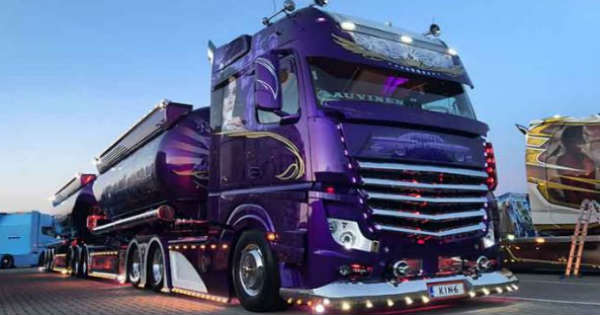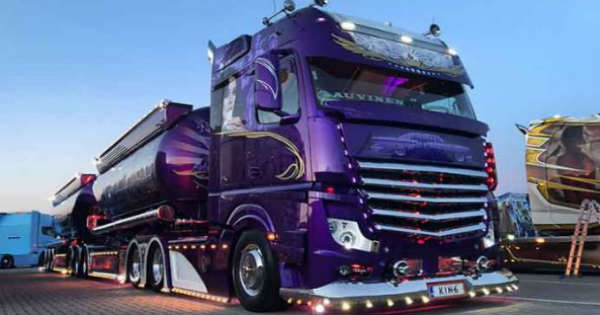 The truck has also an amazing custom made sound system made out of the best components and a great variety of interior and exterior lights.
It has 15.6 – liter inline 6 cylinder powerplant under the hood delivering 625 HP and twelve speed automatic transmission.
The already very famous Lowrider themed Mercedes-Benz Actros won the Best Prize at the Power Truck Show last year in August and also won the first place in Sweden, a Nordic Trophy 2017 at the very prestigious at the Trailer Truck Festival in Mantorp Park.