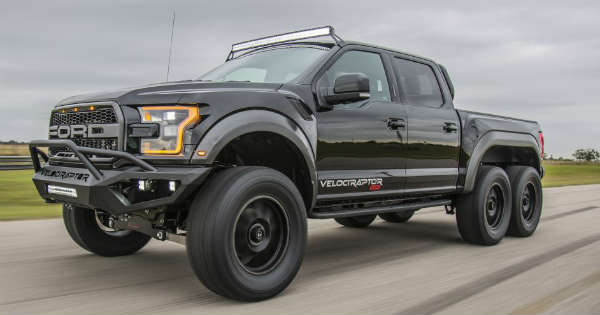 If you know at least something about the American automotive industry and its history, then you would know that it had been marked by big pickup trucks and they played a major role into shaping the country as it is now. Many incredible such trucks have been made over the years by different manufacturers, but it might just seem that we are about to witness something that will top them all. We take a look at the massive Ford F-150 Velociraptor 6×6 which was overhauled by Hennessey and it costs whooping $350,000!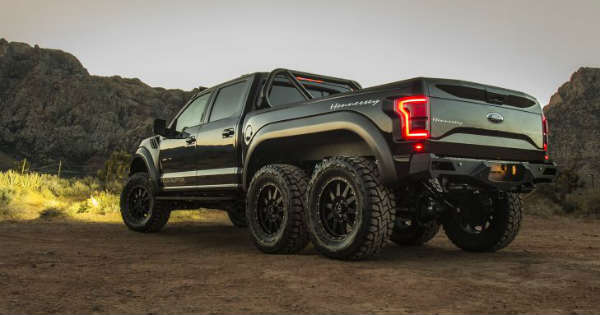 Yes, this pickup truck just might be the ultimate piece of ingenuity that has rolled out from the production line from Ford. But what are some of its specifications and why this truck is so expensive? Well, first of all you need to take a look at its size.
It is extremely big, which is why they mounted three wheels on each side. Under the hood, you are going to find a 3.5L V6 Ecoboost, which is also found in your normal Ford F-150.
However, the one on the Velociraptor 6×6 has been boosted up with a turbocharger upgrade and a front-mounted intercooler. Despite adding additional weight to this vehicle, this monster could easily get from 0 to 60 in just 4.9 seconds.
There are six big 20 inches Toyo Open Country tires which are going to make sure that nothing will stand on the way of this powerful pickup truck. There are also high-quality Brembo brakes!