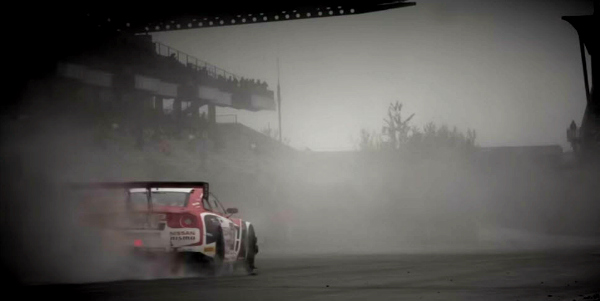 Everyone who has actually tried to drive a Nissan GTR R35, knows well what kind of a monster it is, and just how skilful one has to be to control it and take a full advantage of all that power under the hood, and all of the other superior technological attributes this car has. So can you imagine the real worth of a driver who actually wants even more from this awesome car, and is keen to see and feel it in even faster version? And on top of all that, to be able to drive it on a wet track, during a pouring rain! Well, I hope you do, because when I think about it, it gives me the chills.
Today we have prepared you exactly that! Probably the top variant from the fabulous Nissan GTR lineup, the 2014 Nissan GTR GT3 Nismo, during this year's race at the most famous German track, the Nurburgring, in a day when it was pouring rain like it was the end of the world. The following video will give you a great look at those scenes in slow motion, so that you can feel every second of those incredible moments when the GTR GT3 Nismo was hitting on the track.
Believe me when I tell you that it would be a real treat and holiday for every Nissan GTR fan out there, to fulfill his eyes with his favorite sports car, the one and only Godzilla.
If you want to get a full review about the 2014 Nissan GTR GT3 Nismo at Nurburgring, go to this link.
---
---