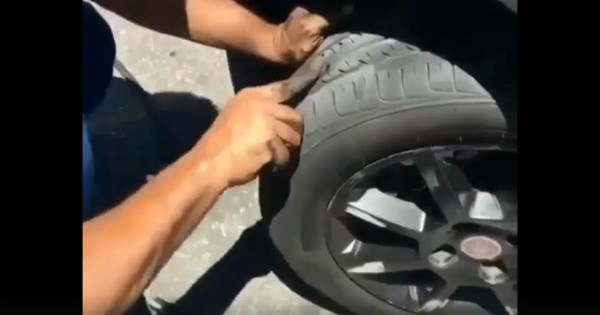 One of the most irritating and annoying things that can happen to you early in the morning just as you are going to work is seeing a flat tire on your car. You know that you have to reach fast hence you do not get to work late. This might take between 8 to 10 minutes; however, this guy shows us how simple it is to fix a tubeless tire in just matter of seconds. Yes, in under a minute your tire is going to be fixed and you are not going to have to take it out at all. It is really ingenious and simple that you are going to be shocked.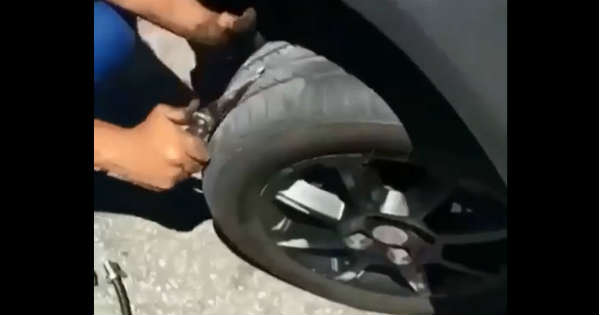 All you have to do at first is to turn the wheel facing the outside. Next, inflate the tire and quickly locate the hole on your tubeless tire. You can use some soapy water to help you out.
After doing so, take your fixing kit and slide the thick piece of rubber into the hole. Make sure to do it carefully and slowly hence any mistake will cause to do it over again. Once the piece of rubber is in place, take a sharp knife and cut out the excess.
In under a minute or so your tire is going to be fixed and you will no longer have to worry about being late to work early in the morning.
It is surprisingly simple and absolutely anyone who is willing to can give it a shot and do it! Learn more