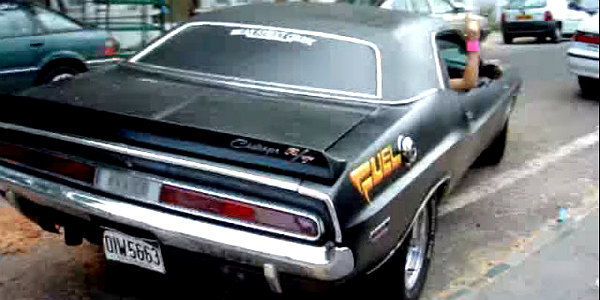 Is there a better way to go to a retro 80s party, than with an American muscle from the golden era? I know that personal tastes are something for which is pointless to start a debate, but if you ask me (and I know that many muscle cars fans will feel more or less the same way) choosing one great looking Dodge Challenger from the above mentioned period to go partying in Miami is the real deal.
So, if the car is equipped with a state of the art sound system, which can be a great introduction for what is awaiting for you at the final destination, than you are on the right path for having a great time!
I'm not saying this in order to give you the basic lessons on how to live your life and how to party, but because the video that you are about to watch is one such an example in which the guy and his girl are going to a wild party in Miami with an insanely cool 1970 Dodge Challenger. And from what we can see in this short video clip, the things are looking pretty much promising for having a great time.
Check out the video and get inspired for doing something similar and cool…
---
---