Is your office talking about opening the doors and repopulating the desks? Whether you're looking forward to reconnecting with colleagues or dreading the commuter crush, it's a great excuse to get window(s) shopping through the used cars for sale and pick out something that lets you return to work in style. It would be easy, at this stage, to point out that you could buy an old Jaguar or Lexus for less than the deposit on many new small commuter cars, but that would be irresponsible. No, if you want to get to work looking stylish, the last thing you need is the stress of a big, thirsty, over-the-hill luxury car.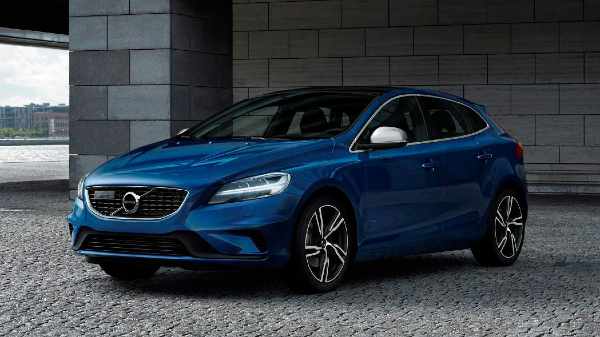 Fortunately those cars have been overtaken by technology and design; what was a luxury gadget in 2001 is a base-spec entitlement in 2021, and many features have been available for much longer. Set your sights at anything younger than 2011 to avoid the perils of E10 petrol (or 2015 if you want to use diesel and drive in a ULEZ) and you'll find comfort and convenience features galore.
Sporty and safe: The Volvo V40
https://www.parkers.co.uk/volvo/v40/review/
Introduced in 2012, the Volvo V40 is a small family hatchback that puts boot space and front passenger space ahead of rear seats, with a coupe-like profile and handsome looks that echo classic Volvos in the details, but look thoroughly modern. There are economical models, but for reliability, economy and performance look to the D4, which gives the unpretentious car quite remarkable performance as well as the ability to return over 50mpg.
Compact glamour: The Mercedes-Benz A-Class
https://www.parkers.co.uk/mercedes-benz/a-class/review/
There once was an ugly duckling, and it was also prone to rolling over when avoiding elks. At least, that's the popular opinion – and clever as the A-Class was at launch, the first two generations were a little… quirky. With the third generation, launched in 2013, Mercedes introduced a long, low and sleek Golf-rival that has a class-leading interior, impressive petrol and diesel engines, and the cachet of the gleaming three-pointed star up front. This is the one to go for if you want an automatic gearbox, as Mercedes are masters of the art.
Surprisingly sumptuous: The Ford Fiesta (2017-on)
https://www.parkers.co.uk/ford/fiesta/review/
Fancy something newer? You may need to go for a less prestigious brand, but it's really not a hardship. The 2017-on Ford Fiesta set new standards for interior design and technology, and you can get funky, brightly-coloured B&O models with a bit of retro rock & roll flair, or the leather-lined luxury of the Vignale. With one of the better automatics available in this size of car, and perky small petrol engines, the Fiesta's easy to drive and easy to live with.
Mazda MX-5: never waste a sunbeam
https://www.parkers.co.uk/mazda/mx-5/review/
If it's just you commuting – why not have a two seater? The current generation of MX-5, introduced in 2015, is quick and economical when driven sensibly, with a fun, fizzy 1.5-litre engine ideal for short country-road blasts. Light controls reduce the stress in traffic, though that is still a choice you'll have to make – on the other hand you'll never have to consider whether to fold the roof, as it takes a couple of seconds to lower with one hand. You can enjoy every minute of morning and evening sun – and could be tempted by a lunchtime drive; that's how much fun the MX-5 is.
City-sensibilities: the Smart Fortwo
https://www.parkers.co.uk/smart/reviews/
Tired of hunting for parking spaces? Of traffic everywhere? Well, we've got news for you – you are traffic. If you're tired of seeing all those big SUVs with one occupant clogging up your commute, lead by example and get a Smart Fortwo. A quick-changing automatic gearbox saves your left leg, and there's room to relax in the remarkably roomy cabin. There are fully electric models if you have charging points at work, and a cabrio if you can enjoy some fresh air on the way. Just imagine if every lone-occupant car was a Smart, how much emptier the roads would feel.