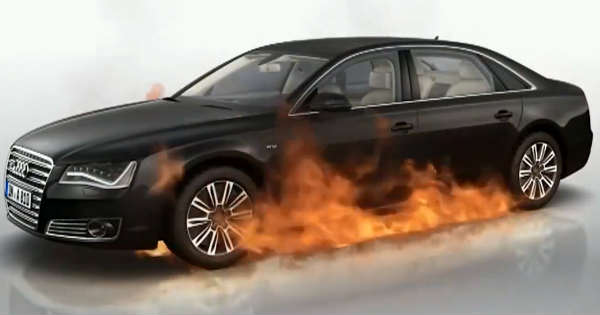 Even though we are all happy whenever we hear that a new and more powerful car is about to come out than its predecessor, there is something else that we worry about. It seems that few car manufacturing companies care about the actual safety of the brand new vehicle and they do not invest much in it. Well, Audi decided to go a step forward and design a car that is supposed to be the safest car ever made. Meet the Audi A8L, the car that you are going to want to have if you have always wanted a safe and sound ride.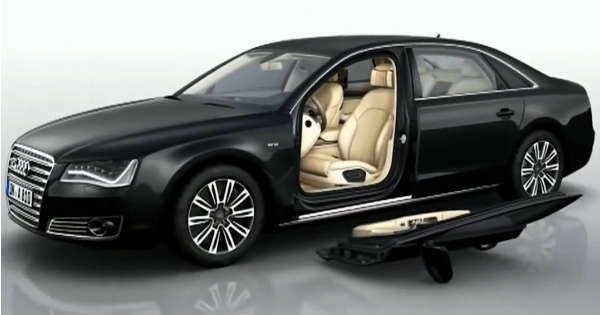 You will be surprised and absolutely shocked once you take a look at all of its safety features, features that we have not seen so far on any other car. If your Audi A8L somehow catches on fire from underneath, do not worry hence a little press of a button is going to activate the fire extinguishers at the back.
There is a whole system that sprays the car, thus putting out the fire almost instantly. Moreover, if some of those toxic fumes come inside the car, you can even spray some clean air which will make the difference between life and death.
If your door somehow gets stuck and you cannot get out in an emergency situation, the Audi A8L is going to solve that problem as well.
Namely, the door can self destroy and it will simply fallout from its position. This has to be a car for the future!