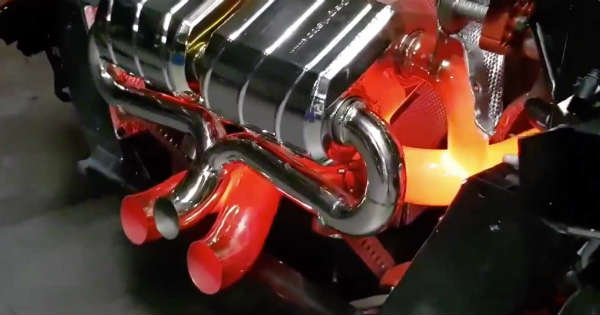 There are many, many awesome ways that you can modify your vehicle and make it way better than the stock version. Yes, people make all sorts of stuff with their cars these days, so making something unique is a really difficult challenge. Whenever we take a look at one of those videos, we get amazed by the capabilities and abilities certain people have. However, the Lamborghini Aventador LP 750-4 SV you see in this video has glowing headers and you are going to be absolutely amazed by its true power.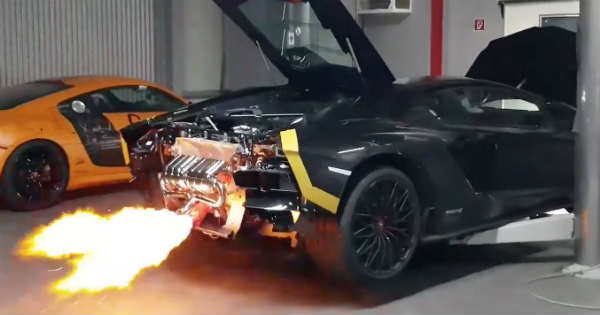 Even though the video is fairly short and lasts for about 20 seconds, it is enough to make us understand why the car is so powerful and how those glowing headers look. The car is located at the shop and we do not get the chance to see it out there on the road.
It is lifted off the ground for couple of centimeters specifically for this test. The sound it creates and the flame that is seen coming out from the glowing headers is something amazing and truly unforgettable.
All of the guys who are there and grab all the action from the shop are truly amazed by everything. It seems that this Lamborghini LP 750-4 SV is undergoing a modifying process and we just cannot wait for the final piece of ingenuity.
It is going to be a truly unforgettable experience to see this machine on the road and in action, hence it is not something that you see every day!