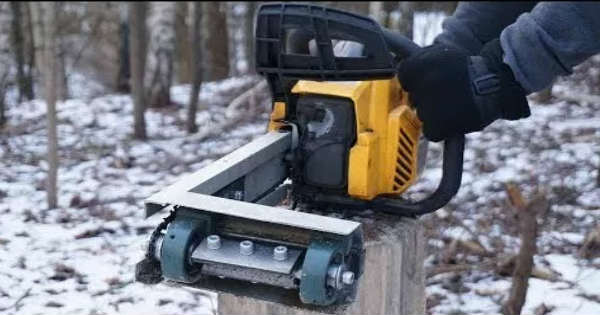 DIY life hacks are meant to be used by people who want to get things done in their own way. This is exactly why we usually take a look at some really crazy inventions, inventions that turn out to be extremely useful and will prove to be handy in the future. This is exactly why we take a look at this awesome chainsaw hack that is going to change the way that you look at them. It does require a little bit of effort and some precise cuts, but you will get the job done in no time, thus making something awesome.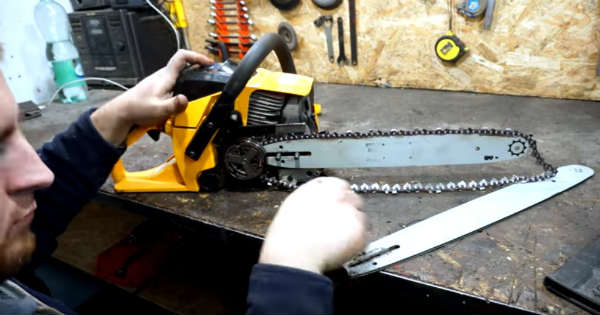 This chainsaw hack is meant to be used by people who are willing to create something new and are not afraid of the challenge, no matter how difficult it might seem at first. It is a common sense that you cannot fully cut down a tree to be flat with the ground, but this life hack will help you in doing so.
You are doing to transform the momentum and the angle of the chain from diagonally to vertically, and all with the help of some common objects and tools that you have around your house.
Those annoying stems will no longer stick out from the ground and you will no longer have to dig them out. Simply take your brand new chainsaw and get the job done in just matter of seconds.
It is this cool to make something on your own, something that you are going to find many practical uses for!