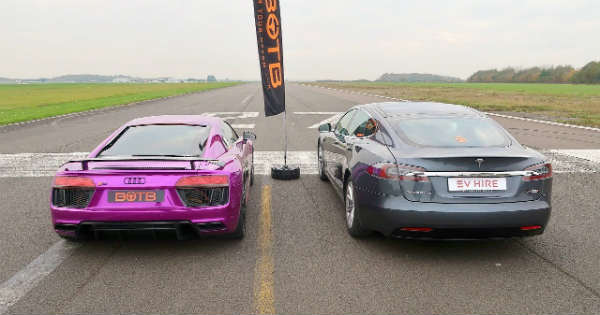 No matter how often we take a look at those really exciting drag races, they never seem to get boring. Moreover, as years go by people tend to make and manufacture more amazing, powerful and unique cars, which are one of the reasons why they never get boring, no matter what. What is even better is taking a look at a really expensive drag race i.e. the one in which two utterly gorgeous beasts go head to head against one another. Hereby, we take a look at the Audi R8 V10 Plus which takes on the mighty Tesla Model S P100D.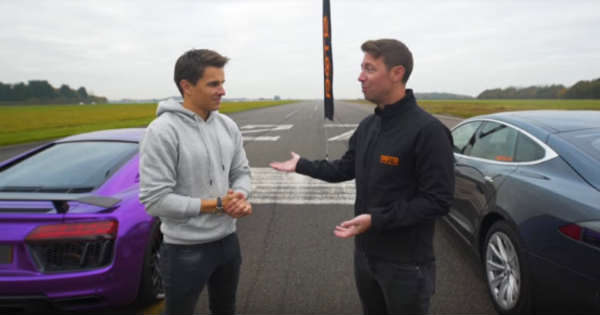 Watching these two amazing and expensive cars next to one another is really special, but watching them head to head in a race is something even better. Some of the numbers suggest that these cars are pretty even and level just before the race.
When everything was ready and set for the start of the race, both of the cars were off to a furious start, which was something that everyone had expected from this expensive drag race.
Even though the Tesla had somewhat better start and gained the lead, the Audi R8 V10 Plus had something to say. Just seconds after the Tesla got the lead; the Audi managed to catch up on him and even took the lead over.
They even tested both of the cars on a rolling start to see who the better car was. Watching them one against another is something really amazing!