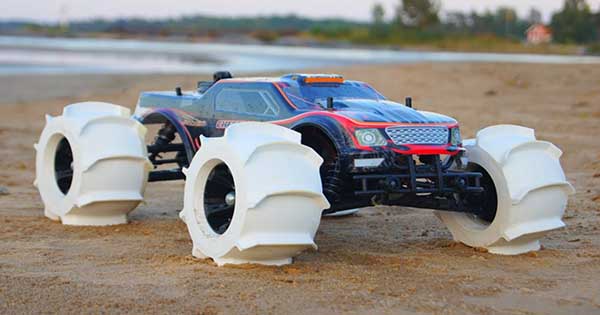 One YouTuber that goes by the name of Simon Sörensen has posted a very interesting video on his You Tube channel – RCLifeOn. This guy designed 3D printed RC car tires in order to drive on water with his RC vehicle. Well, at least we know that now you can drive a RC vehicle on water. However, we are not really sure this can work for full sized vehicles.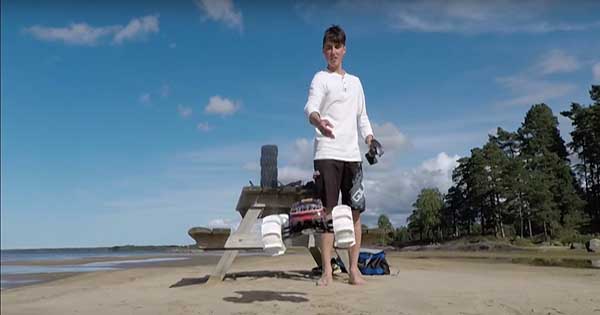 Before doing this test, this YouTuber attempted to drive on water with a RC car featuring normal RC tires. However, even though those tests were done on calm waters with high speed vehicles, the RC vehicles with normal RC tires gradually slowed down and sunk.
Despite this failure, Sörensen didn't quit and continued with his search for a solution. He came up with a solution by tweaking a few things in order to make his RC vehicle drive on water's surface. To do so, Sörensen redesigned both the tires and the wheels. Nevertheless, of a particular interest is the tire.
This tire is 3D printed with a flexible material. This material is Fiberlogy's Fiberflex 40D. This is a pretty "hard" flexible material and use only 5% infill hence they are pretty lightweight. This design also ensures a good amount of air to be contained within the RC car tires for some buoyancy.
One of its most notable features is the paddles which are designed to grab chunks of water with great velocity. This RC vehicle also has a high voltage battery system in order to give the wheels more power. The test is a complete success.
Finally, check out this RC cars drifting championship in Korea!