If you are driving along the road and all of a sudden all the lights on your dashboard begin flashing and your engine begins to sputter, your heart sinks – your car is breaking down. Whether it is due to maintenance that has not been done in multiple years or because you have run out of gas, there comes a time and place where everyone's car will break down. But what do you do in this situation? Are you calling a towing company?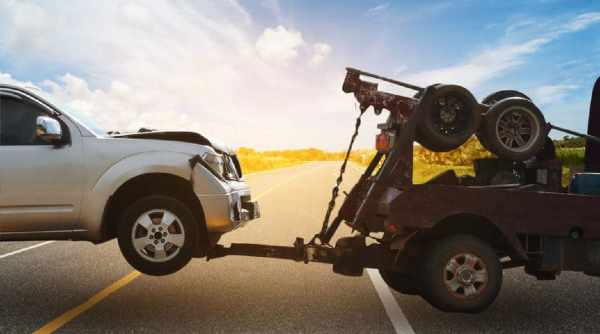 First things first – your own safety. Make sure you try and pull your car to the side of the road if possible to get out of the way of oncoming traffic. After that, you may be wondering – what should I do? Instead of trying to solve the problem yourself or calling a friend, call a professional service that can bring your car to a garage to help fix the problem, refill your tank, and get you safely off the road!
Benefits of calling a towing company
Avoid having accidents after your car breaks down
The main benefit of using a towing company to help get your car off the road is to protect yourself and your vehicle from any further damage. If you leave your car on the road or in a driving lane, you or your vehicle may be hit by another driver who is not paying attention. To reduce the risk of damage to your car – and potentially totaling your vehicle – you need to call a towing company to make sure your car can be safely moved out of the way.
Non-stop and 24/7 service
The next benefit of calling a towing comp if your car has broken down is to get non-stop 24/7 service so you can rest assured someone will always be there to help you. Even if you have broken down after coming home from a long road trip at 1 in the morning, you can call a towing company and they will be there to help you when you're in an unsafe situation in the middle of the night!
Immediate response
The next benefit of calling a towing company is the immediate response you get from the workers. Unlike other businesses, which have long call wait times, closing hours, and unreliability when it comes to customer service, a towing company will respond right away to send a dispatcher to collect you and your car. Don't worry about calling around and not getting an answer – towing companies are meant to answer right away!
Quality service
The last benefit of using a towing company is that you can rest assured the towing procedure will work. Unlike trying to yourself with a friend's car and a hitch, a professional service knows how to do it the right way.
Conclusion
If you are debating whether or not you should call a towing company to help get you and your car safely off the road, you should! Not only will it save your vehicle from further damage, but you can call them at any time during the day or night to save your vehicle.