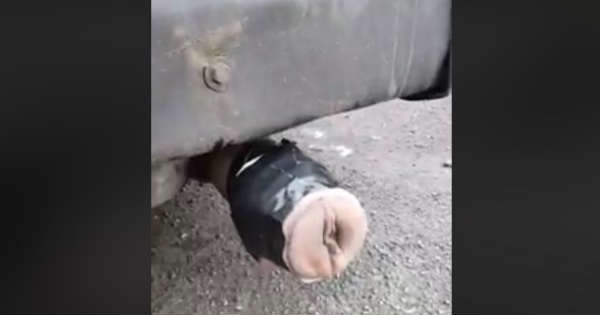 The people in the gearhead community can get pretty creative as we have seen over the years. They can get extremely creative with every part component of the automotive industry. In this one, someone created a very funny exhaust pipe by installing a fleshlight. Now, the internet is mainly used as a bomb-proof communication network. However, it looks like over time it found another purpose.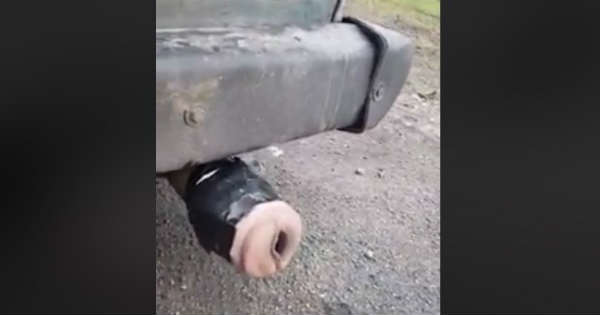 This purpose is surfacing extremely hilarious stuff like this very funny exhaust pipe which might be a bit too abstract for folks to ever articulate that it's something they would want to see. Now, we ask you, did any of you wake up today with the hopes of seeing a clip that features a fleshlight rudely fitted into the exhaust of a running vehicle? We guess the answer to this answer is no. However, did a video that matches this description will make a lot of people significantly happy regardless? You bet!
Now, this video features some pretty nasty body horror vibes. It's also extremely weird to see a vagina made out of silicon cough like someone who has tuberculosis. Nevertheless, even though this video is pretty nasty we got to say that it's entrancing and hypnotic nevertheless.
Even though this video should be illegal, we decided to share it with you anyway. By seeing this very funny exhaust pipe, you'll probably have a plethora of mixed emotions. You'll feel disgusted, aroused and thrilled at the same time. The comments on various social networks who shared this video feature a full gamut of various emotions as well.
Finally, check out these fake exhaust pipes that make cars look expensive!