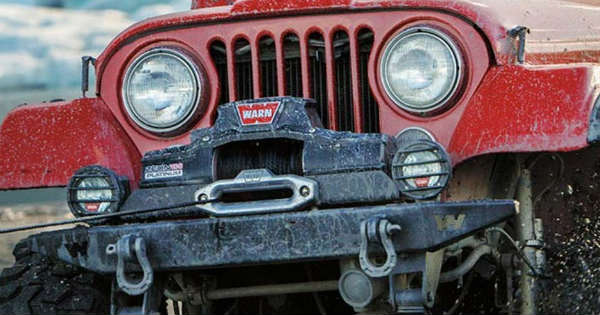 Getting the right Jeep winchand taking care of installation properly means enjoyable weekends of sun, mud and relaxation for off-road veterans and newcomers alike. Here are three helpful tips to make WARN winches installation even easier: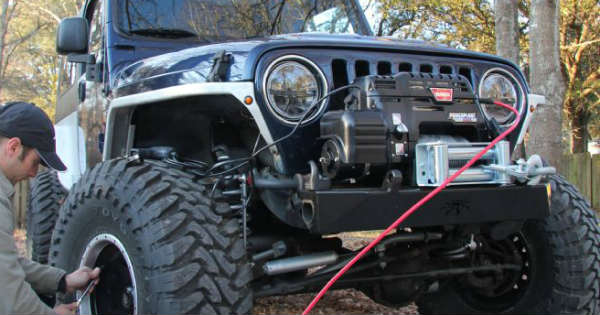 1. Choose the Correct Winch, Winch Mount and Bumper
Basically, a winch is only as good as the hardware it's attached to. If you're looking for 16,500 pounds of pulling power, mounting onto a stock bumper isn't likely to cut it. Depending on the level of your Jeep's customization – like gorgeous off road truck shocks raising clearance – you'll likely need to get a mounting kit with a winch mount attached directly to the frame's bumper mount or axle assembly.
Here's what to consider when choosing winch type and mounting accessories:
Vehicle clearance
Front suspension weight
Desired pull rating
Aftermarket bumper or grille guard style
2. Prepare Your Workspace and Installation Plan
First, read the winch or winch kit's installation instructions carefully. This lets you know whether you need to drill any new holes or notch existing holes in mount hardware for a snug fit.
Decide Installation Order
Depending on your Jeep model, you may need to remove the bumper for proper winch installation. Carefully plan what areas need to be bolted down first, since tool clearance is often an issue.
Have a Large Variety of Tools On Hand
Installation is much easier with the right tools, both for precision and maneuvering.
Deep socket wrenches
Box head wrenches
Torque wrenches
Pry tool
Rubber mallet
Drill or bore kit if changing holes
3. Use Zip Ties Abundantly
What happens if you need to align winch or mount prior to final bolting? Heavy-duty zip ties are extremely helpful for holding parts in place while you work, especially if you're tackling installation solo.
Customize Your Ride
WARN Winches offer a lot of customization options due to their removable control pack that adapts just as well to a sleek profile and steel rims as it does to bold grill guards and prominent winch hardware. For additional tips and Jeep accessories, always rely on dedicated off-road parts suppliers. Here you can find the best winch for Jeep.