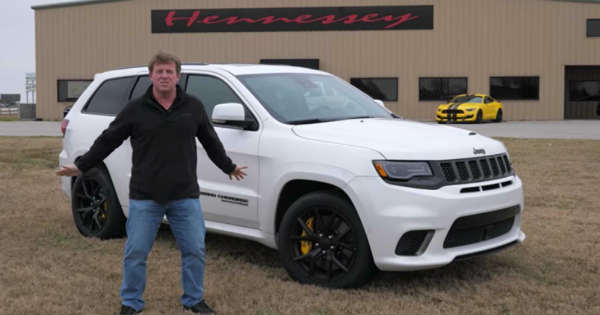 People often do crazy things with their cars and they often take them to the upmost limit, whereas some keep and take good care of them. We have previously taken a look at some of the most amazing brand new cars and indeed, all of them are utterly exceptional and unique. Whenever you test drive a car, you do not want to be crazy with it hence you might damage something. Well, this guy had something else in mind when he took this amazing Jeep Trackhawk on the most furious test drive that you have ever seen.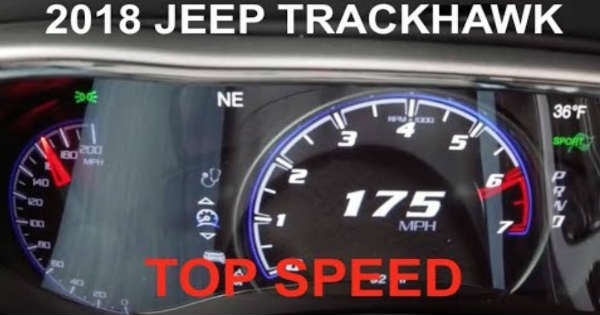 After taking us through some of the details about the Jeep, and some of the peculiar facts about it, it was finally time to take this beast out for a spin. We get to see dash cam footage where the guy shows us exactly how fast he was going.
He slowly began to gain speed and, little by little, we were absolutely amazed and surprised by it. To everyone's surprise, even though this was a test run, the Jeep Trackhawk managed to gain a massive speed of 175mp/h.
Yes indeed, the guy was brave enough, and obviously had the right experience, to push this car to the limit, besides the fact that he did not own it.
It is really a pleasure to take a look at this dash cam footage where a brand new vehicle is being pushed to the upmost limit. We just cannot wait to see it rolling out on our streets!