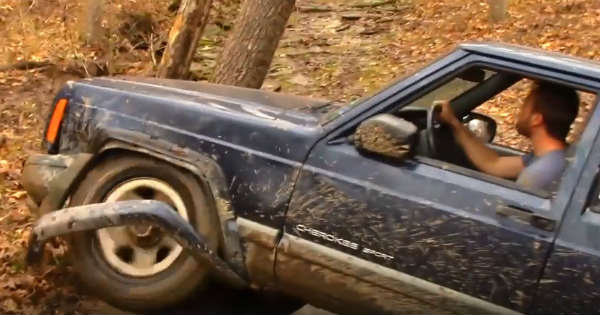 Crazy things have been going on the world of vehicles and mighty machines and we just can expect from them to get even much, much better in the future. Witnessing a duel between two cars on any course is always fun and exciting, and this is why we enjoy taking a look at them on daily basis. Many cool off-road vehicles have been designed lately, but it seems that nothing can get better that the classic robust beast, the Toyota Landcruiser. Hereby, this awesome off-road battle is here to prove us just why.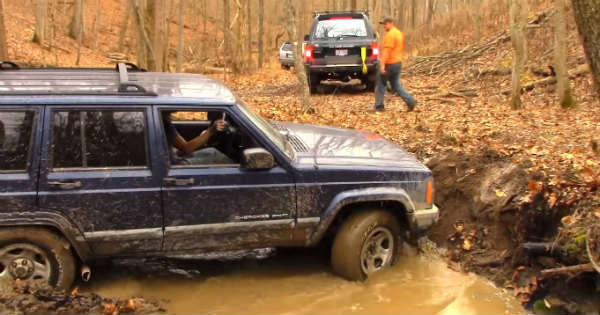 Namely, the owner of a Jeep thought that his vehicle was even better than the Toyota and decided to challenge him to an off-road battle. However, little did he know that his Jeep had absolutely no chance of coming anywhere near the mighty Landcruiser.
Even though at the start of the course the Jeep manages to tackle down some difficulties fairly easy, the tough part comes next. First we see just how easy and simple the Toyota managed to get past the ditch, whereas it took many attempts for the Jeep, and it still failed.
Not only that he failed, he even crashed some parts of the exterior, such as the bumper. One of the reasons why this happened is the fact that his vehicle was just too low to the ground for that ditch, and no matter how hard he tried.
There was absolutely no chance of going over it without breaking his own vehicle!