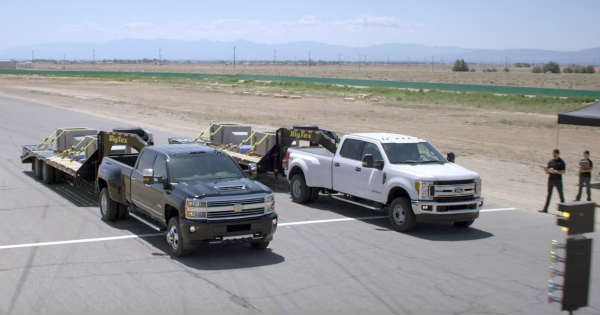 Certain tests with various cars are being done each day, and this is why we simply enjoy taking a look at each and every one of it. There have been some absolutely unbelievable and amazing cars that have been manufactured these recent years, and nothing gets better than taking a look at new ones in action. Once you combine this with some sport legends, you get an exceptional video. Hereby, we take a look at the one and only football legend, Howie Long, takes on a long drag race between a Chevrolet and a Ford.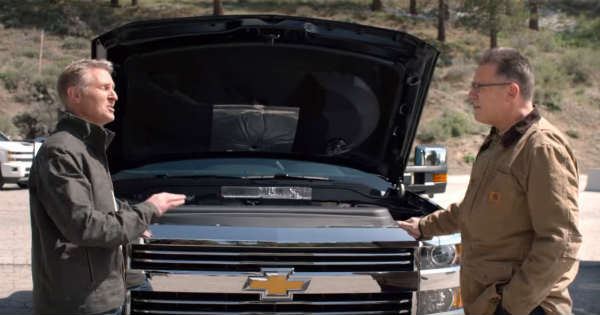 Yes indeed, we get the chance to take a look in action two absolute beasts, the Chevrolet Silverado HD and the Ford Super Duty. After going through some of the details about both of the cars, as well as their features and facts, it was finally time to see what the action really looks like.
Just when everything was ready and both of the drivers were inside their cars, the long drag race finally begun. They pushed their cars to the absolute limit and as it can be seen from the video, it was a tight one.
Both the Chevrolet Silverado HD and the Ford Super Duty were going head to head and even though the Ford tried to catch up, there was nothing that it could do.
Eventually, the Chevrolet ended up winning this awesome race and it is surely something that it can be proud of. What an amazing experience this is!