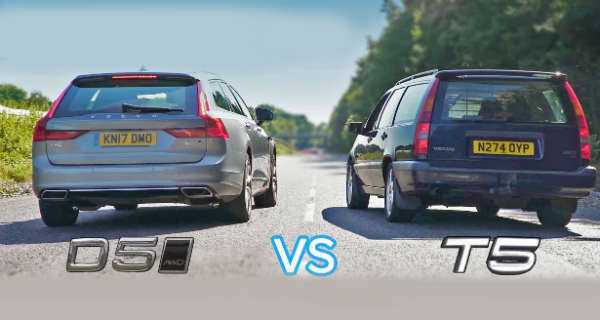 Cars have evolved in the last 20 years, so in that matter we have this test today that is about to show us the difference between and old petrol engine and a new diesel engine. For the test, two Volvos are being used. A new one, manufactured in 2017 and a 1996 model. Let's start off with the 2017 Volvo V90 D5. This one is equipped with a 235 horsepower engine with 2 L and 4 cylinders. It accelerates from 0 to 60 miles per hour in 7 seconds and returns 57 miles per gallon!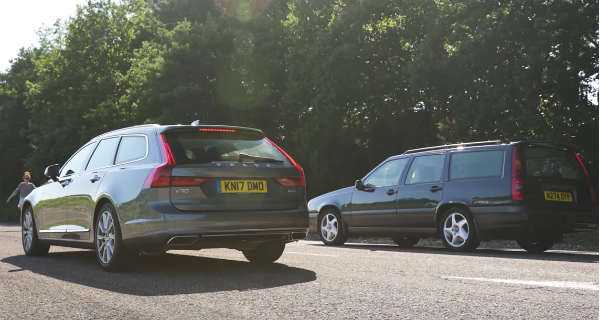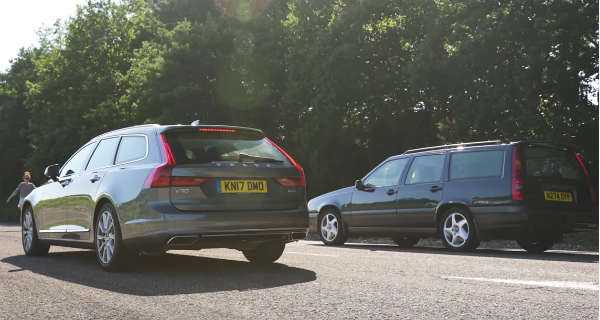 On the other hand, we have a 1996 Volvo 850 T5 Estate with 225 horsepower packed under the hood! The engine is what so bigger as it has 2.3 L and 5 cylinders. However, that one goes from 0 to 60 miles per hour in 7.2 seconds and yet returns 29 miles per gallon.
The newer Volvo is an All-Wheel Drive and has an automatic gearbox, whereas the petrol engine model is front wheel drive and has a manual gearbox.
First of all, the test includes a drag race, where the 2017 Volvo V90 D5 does not seem to have problem winning it. It was not a complete "owning" but it still had not hard time in leaving the 1996 Volvo 850 T5 in the rear mirror.
However, when it came to the rolling start race, the new diesel engine Volvo had a bit of a problem. Want to see the whole thing? Go to the video below and enjoy!
Finally, check out this Volvo vs Chevy drag race here!