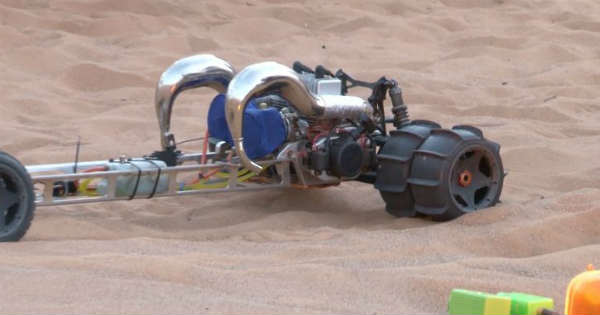 In the world of awesome and unique vehicle everything is allowed and you can do whatever you want to your vehicle, there are no limits. This is especially true with some smaller scale cars, like the RC ones, where people take them and modify to the extreme. We have been through some absolutely stunning such cars, but these guys took a step forward and made an awesome RC competition that features some of the best models ever made. Even though they are small, they are surely extremely powerful and fast.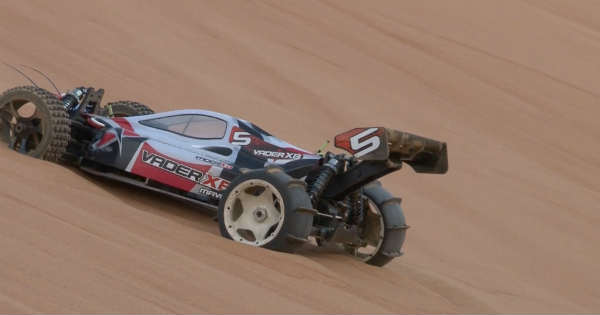 The target of the RC competition is pretty simple. There is a finish line at the end of the sand hill and the goal is to cross is as fast as you can. You do not have to turn left or right; it is just like a drag race.
Many people are in a search for their best time but the competition is really tough, hence you never know what your opponent might have. To prove that all of the RC cars are in fact really fast, is the fact that they all manage to cross the finish line in just under 4 seconds, which is something really impressive.
Hearing their engines roaring and watching to that massive cloud of sand that is formed while the cars are in action is something absolutely gorgeous and an utterly unique experience.
Nonetheless, besides the tough competition, all of the guys there had a great and fun time and spent the day as most of us like!