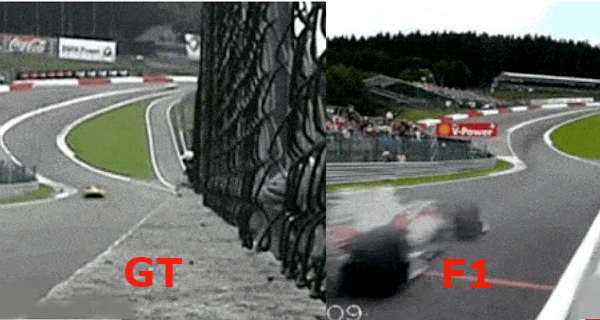 It is quite popular and everyone probably knows that the F1 cars are the fastest ones existing on Earth. However, this video has the goal of showing exactly what that means. It clearly portraits a speed comparison between GT cars and F1 cars and you will see that F1 is not all about touring, but we are talking of immense speed and power. This demonstration takes place at the famous Spa-Francorchamps circuit where both GT and F1 races take place!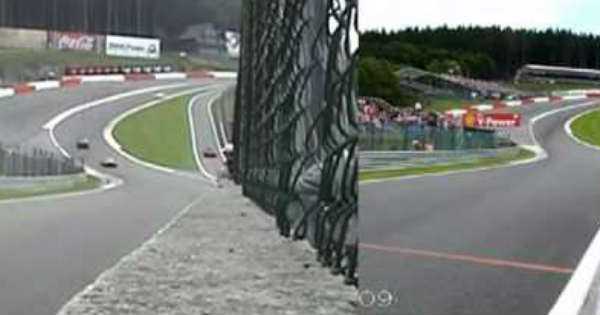 Of course, the circuit is famous for its great corners, and one in particular will be used for this experiment – the Eau Rouge. This is the most famous F1 corner (F1 fans know it) as it has a breathtaking uphill and every action that takes place here is breathtaking.
This corner peaks at an 18-degree gradient and is the place where cars go downhill just before they turn left! What makes this even a greater spectacle is the fact that the left hander is totally blind!
However, we are here to talk about this GT vs F1 speed comparison. First of all, we assure you that this video is not sped up as all the footages are real. However, the movement of the F1 cars seems as the video has been sped up since they have no trouble sweeping through Eau Rouge!
This is all due to the downforce power that F1 cars have! GT cars don't seem to have the ability and run the Eau Rouge with that sense of ease! Check out the video and say what you think!
Finally, check out this Lamborghini with an F1 exhaust!