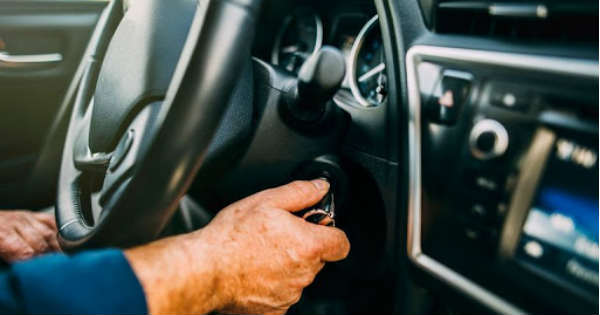 Americans are spending an increasing amount of time behind the wheel. From commuting to your workplace to going on road trips for your vacations, you spend more time in your car than anywhere else. That's why it's so important to ensure you have your essentials inside your vehicle at all times. Are you ready for any unforeseen event? Are you prepared for the emergency around the corner? Check out the below blog to discover everything you need to know for things you should keep in your car. Let's get started the 10 things!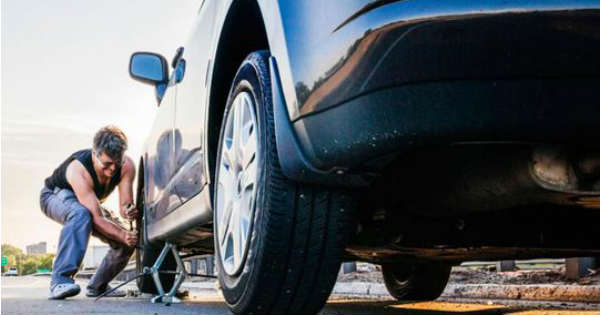 1. Always Carry a Spare Tire
Every driver should be able to replace a tire with a new tire. What was previously common knowledge among drivers, no longer is.
Up to 60% of people say that they don't know how to change a tire. Younger generations don't have much knowledge about basic car repair.
And yet, you know you can always search on YouTube for a how-to video or check Google to discover the answers.
However, without the spare tire packed in your vehicle, you won't get very far either. Remember, you might need a tire jack and tire iron too.
2. Have Your Car Manuel Handy
According to one survey, over 64 percent of men don't read a manual before asking someone for help.
You might think you can always get through any situation with the guide. But, it's usually wise to keep hold of the manual for your car.
Are you asking where to keep the manual for my car? Hide it away in the glove compartment in the car and forget about it until you need it again.
3. Pack Your First Aid Kit for Emergencies
There are more than 10 million in road accidents every year. You hope that you will never be injured in a car accident. But, you never know when this happens.
You need to make sure you're prepared when this occurs. Can you honestly say that you can deal with emergencies?
Over half of Americans don't have a first aid kit. If you're traveling in your car, you need to make sure you always pack your first aid kit.
This should include everything from band-aids, bandages, antiseptic cream and tape if you need to wrap up any injuries.
4. Shed Light on Situations With a Flashlight
Have you ever wondered what the biggest cause of road accidents is? You might guess drink driving or playing smartphones.
However, driving at night is even bigger. While there is 60% less traffic on the roads by night, over 40% of road accidents occur in the dark.
Nevertheless, you need to be prepared for every eventuality. Therefore, you need to pack a flashlight inside your vehicle in case you need one.
Even though every smartphone is equipped with a flashlight, you need to carry a proper flashlight in your car for emergencies.
5. Save Yourself on a Snowy Day With an Ice Scraper
When you wake up in the morning and your car is covered with snow and ice, you'll immediately need to reach for your ice scraper.
It can be extremely dangerous driving without a clear windscreen. Before you turn on the engine, make sure you clear the frost from your vehicle's windows.
Naturally, if you don't have an ice scraper, make sure you can find an old CD case nearby so that you can chip off any ice leftover.
6. Back-Up Portable Phone Charger
Your smartphone probably won't last for a full day without turning off.
If you need to contact the breakdown cover service or your family, then you can't afford to let your phone die.
Got to wait around for a while? You can't be confident that your smartphone will even keep you entertained for long.
That's it's really important to be able to charge your phone. You might be able to run the charger plugged into your car.
But, if your car battery has broken, then you won't be able to do this. That's why it's helpful to carry a portable phone charger with you.
7. Stay Warm With a Blanket
Imagine if you breakdown in your vehicle during the middle of a cold winter. You don't want to catch a cold just because you didn't pack warmer clothes.
But, you need to make sure you have a blanket in the car in case you get cold. You could even carry a space blanket for emergencies
8. Emergency Money Stash
You never know when you need emergency money when you're in your vehicle. Spare change is helpful when you need to park the car or cross a toll bridge.
While credit cards have become much more common in recent years. Nearly one-third of transactions are still made with cash.
You don't need much money stashed away in your car. But, you can spare $20 to put in your glove compartment.
When a rainy day hits, you'll know where you go for your emergency stash of cash.
9. Bottles of Water
Up to 80% of Americans are dehydrated most of the time at work. When you're driving your car, you might forget to keep drinking water.
Even when you grab a coffee to go, nothing hydrates your body as effectively as H2O. You need to prepare for any eventuality with a bottle of water.
This could be either plastic purchased water bottles. Just a few bottles are enough to help you in an emergency.
You could also use a reusable water bottle that you refill a few times a week to keep the water fresh.
10. Paper Towels
Paper towels are always handy. If you have got oil on your hands or just need to sneeze, it's helpful to paper towels in your vehicle.
The Things You Should Keep in Your Car
Now you know the top things you should keep in your car, you can drive anywhere prepared for any emergency.
Do you want to discover more car relevant news and advice? Check out everything you need to know on our blog.