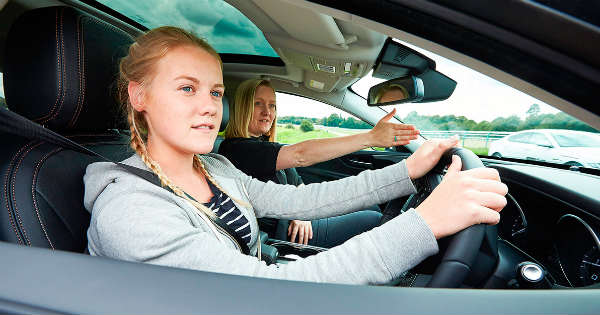 A few decades ago, cars served the purpose of transportation; strictly being used for getting us from point A to point B. With the technological advances over the years, cars are slowly turning into smartphones and computers, becoming more than just a means of transportation. Driving experience is the important key.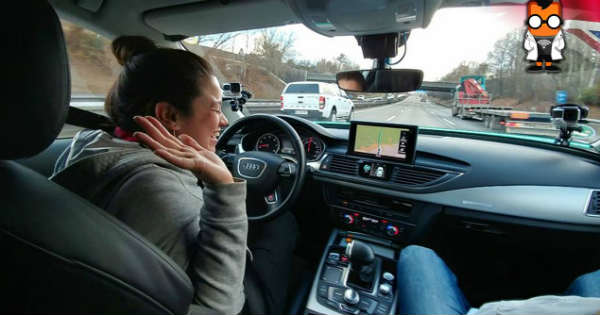 We've been spoiled by the hot, new features offered in cars today. In being spoiled, we can't just have the hot new features…we have to have the trendy car accessories that compliment the new features. We want our cars fully loaded with all the safety features, sleek displays, and of course, the power! With these features in such high demand, new ones are added to each new model, every year.
Everyone has been to a car dealership and walked around the lot looking at the different cars. Next thing you know, a car salesman approaches you, and asks you what you're looking for. So you tell him what you're looking for, he shows you the cars that meet all your criteria, and you're quite satisfied with that…but then he goes on to show you cars that meet your criteria with added bonus features.
They use this extra features tactic, because they know that you're already sold on the basics that you require in a car. The added bonus features are what closes the deal. So you'll not only be getting a car that meets your basic needs, but you'll get a car that spoils you too. We're going to look at a few car features that will spoil you and take your driving experience to a new level.
Automatic Emergency Braking System
This is a great safety feature added to cars. This is a feature that will kick into gear before you hit someone. Now, the car won't just stop if it senses you're going to hit someone; it actually alerts you through audio, or visually, so you can know that you are getting too close to another vehicle. If you don't respond to the alerts, then that's when the emergency braking system will come into effect.
More and more auto brands are making this particular feature a standard in new vehicles.This feature is great for your teenage drivers, who may be distracted drivers as well. You of course want your teens to be safe drivers and never rely on this feature, but it is always great to have it just in case.
Heated Seats
Long gone are the days of sitting on your cold leather seats and literally "freezing your butt off." Having heated seats is a luxury feature that not too many people can say they have. Some cars even have adjustable levels of heat that you can fine tune to the temperature of your choice.
Heated Steering Wheel
Your bottom isn't the only thing that can benefit from your car's heating system. Your hands can also benefit. Newer model cars now offer heated steering wheels. It will allow your hands to come out of hibernation from your gloves, and take the wheel with confidence.
Bluetooth Connection
Bluetooth connectivity in cars has become both more prominent and popular in recent years. This feature not only allows you to listen to music from your phone, but you can also talk on your phone through your car hands-free.
As far as music, this feature will definitely take your driving experience to another level. Just a decade or so ago, if you wanted to enjoy music, you had to dig and search for your cassettes or your CDs. If your CD skipped, you would have to eject it and wipe it off. Cassettes were known for unwinding, so if that happened, you would have to eject it and manually rewind it. With bluetooth, you don't have to deal with any of that. You can drive while jamming out to your favorite music with just a simple tap.
This feature also allows you to talk on your phone without the hassle of using one hand to hold your phone, while your other hand is driving the car. You can now freely talk to your loved ones through your car. If you receive a phone call while driving, you can typically either push a button on your steering wheel, or tap 'answer' on your car's monitor.
Heads-up Display
This is a useful feature. The point of this feature is to keep your eyes on the road. It displays all your driving information in your direct line of sight. Now you won't have a need to look away too long for any navigation information.
Wireless Charging
This is a feature that is slowly getting integrated into the auto industry, but it is specific to certain smartphones, mainly Androids. So, when you're hunting for your new car, check and see which smartphones are compatible with your new car, if this feature interests you.
This is a great feature for when our lives get so busy that we forget to grab our car chargers. This is a common mishap for many. Either you've forgotten the charging cord, or you forgot the port. This features takes care of all that, by requiring none of it. You just simply set your phone in the charging area, and let the charging begin.
Back-up Cameras
Back-up cameras are, by far, one of the greatest innovative contributions to the auto industry. The camera screen automatically comes on once you shift your car into reverse, showing you what's behind you. It is definitely great for parallel parking, or backing out of a parking space, making sure you don't hit anyone or anything behind you.
Night Vision
We've all heard of, and some of us have even used, night vision goggles to see in the dark, but to have night vision as a feature in your car is just awesome! This feature is definitely handy when driving on those dark back roads, when you can't really see what's in front of you until you get right up on it.
This can prevent accidents with deers, and save the lives of other little critters you can't see on the road, not to mention other motorists. Some cars' night vision features have a thermal detector that displays images of an animal or person that's in front of you. This is a feature that was unimaginable when the first cars were made…my, how times have changed.
For the Fellow Tech Enthusiasts
If you're a tech junkie, the high-tech features in some of the newer model cars will take your breath away. Share your love of science with others by highlighting your favorite car features through a blog.
You can even team up with local car dealerships by helping them promote some of their newer model cars through your blog. You can test drive the cars, and their cool features, by giving reviews of them on behalf of the dealer. This could potentially produce some additional income to you as well. It wouldn't hurt to give it a try, and have fun in the process!